Russian hackers target Romanian Media – on Thursday, October 19, one of the leading news websites in the country, Stiripesurse, was blocked and unavailable. This was the direct consequence of a DDOS attack conducted by the Russian hackers and announced on their Telegram Channel.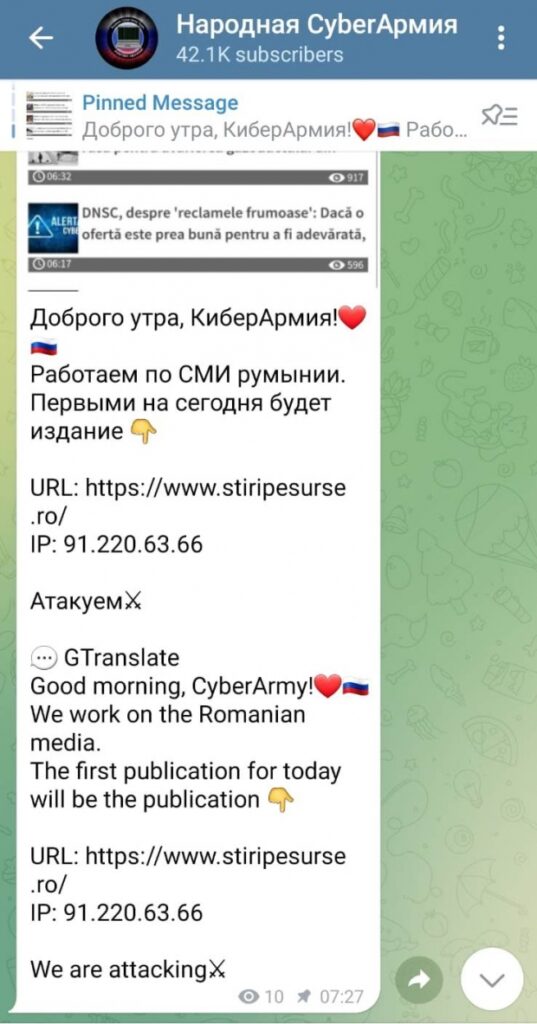 The website's representatives announced they worked along with the Romanian Intelligence Service, SRI, to re-establish the connection with the servers and make the website live again. Cyberint has the role of defending the country from such attacks.
It was not the first time Russia's hackers attacked Romanian online entities. In April last year, a scaled DDOS attack targeted the Romanian Ministry of Defense and Police, among other web pages.
During the DDOS attacks, many IPs try to access the hosting servers at once, thus making the website fall under the attack and become unavailable to the public. Usually, the effect of the DDOS attacks doesn't span for too long, but they could have serious consequences.
The platform's fully operational now. Other attacks might occur soon.