Romania is the second wheat producer in the European Union, after France. Year after year, Romania's farmers contribute to these excellent results with their efforts.
This year Romania established a new record: 11,33 million tonnes of wheat, making it a record since the country joined the EU. With this kind of production, it is clear the exports will break new records as well.
Last year, only 6,4 million tonnes of wheat were harvested, as drought severely affected production. Now, the wheat production is by 40% more.
Romania's wheat exports
Wheat exports bring Romania around 1.2 billion USD each year.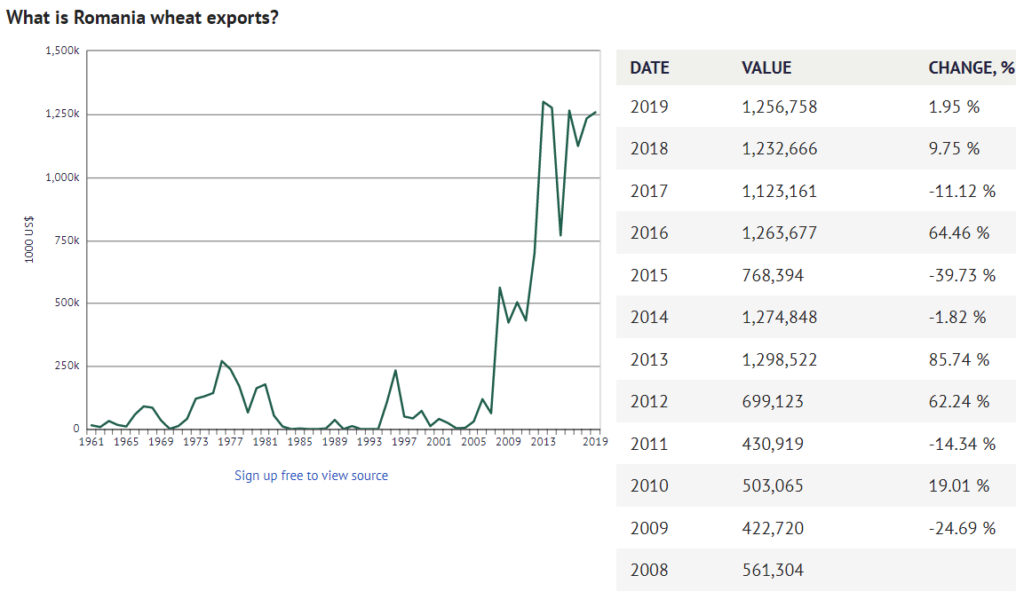 Romania's wheat exports to countries outside the EU are huge: 10 million tonnes of wheat were exported last year, the second country in the Union after France. When it comes to corn, though, Romania takes first place.
Most of the Romanian wheat exported outside the European borders goes to Egypt, the biggest importer of cereals from Romania. Between July 2019 and January 2020, Egypt bought 759,000 tonnes of Romanian wheat. Other countries to buy wheat from Romania are Jordan, Israel, or Syria.
Wheat is a sensitive subject in Romania. In 2020, Romania decided to temporarily ban grain exports outside the European Union, in the plain pandemic, for fear of an international grain crisis. The Government reverted its decision only days later, but it already provoked concerns on the international market.
These days Egypt started to buy wheat from Romania in international purchasing tender. 120,000 tonnes of wheat were purchased from two different producers, at prices between $329.42 a tonne and $331.43 a tonne cost and freight (transport included). These are good prices and Romania can take advantage of its record production.