General Dynamics European Land Systems, a Europe based business that produces combat vehicles, signed a joint venture with a Mechanical plant in Bucharest (UMB) to manufacture another 133 armoured personnel carriers Piranha 5, for Romanian Army. The combat vehicles will be entirely manufactured in the Capital unit and potential future export orders. General Dynamics European Land Systems (GDELS) and the Romanian Army have agreed on a framework contract worth around 900 million euros for 227 Piranha 5 fighting vehicles.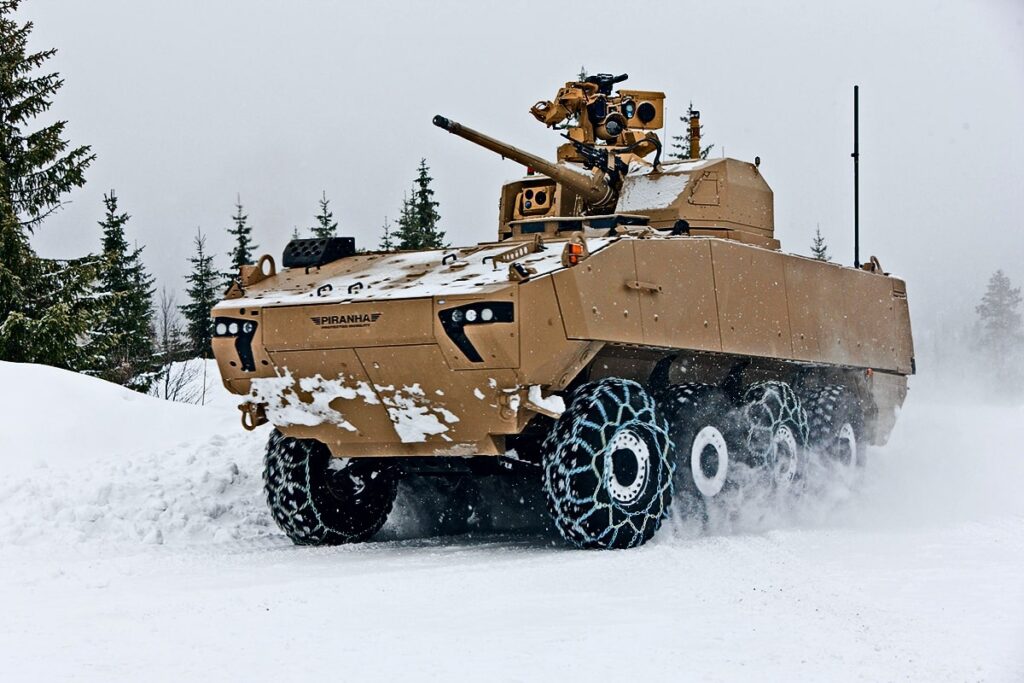 Thanks to the joint venture between GDELS and UMB, the next batch of Piranha 5s will be built in stages at the Bucharest plant, including the carcass and armour. They would also be carriers of products for the export market, especially in Slovakia, the Czech Republic or Bulgaria. With the increase of the NATO presence on the Romanian territory, the Romanian Army will receive millions of euros to improve and replace its military equipment, which was obsolete. By producing the military equipment in Romania, the country will be able to export it, something that seemed difficult to achieve before.
Since the conflict between Russia and Ukraine started, NATO said it would increase its presence on the Eastern Flank. In this context, NATO Secretary-General Jens Stoltenberg invoked Article 5 of the Washington Treaty, saying that any attack on one of the allies would attract the alliance's response. This is why NATO and countries in NATO are strengthening their defence capabilities, and Romania couldn't lose the opportunity.
Photo source: General Dynamics European Land Systems