In 2022, while the best teams in the world will be playing at FIFA World Cup in Qatar, Romania will mark 24 years since the last participation in the World Cup. In 1998 there was the last time Romania had the honor of being among the best football teams.
During the last qualifications, Romania finished in third in Group J, behind Germany and North Macedonia.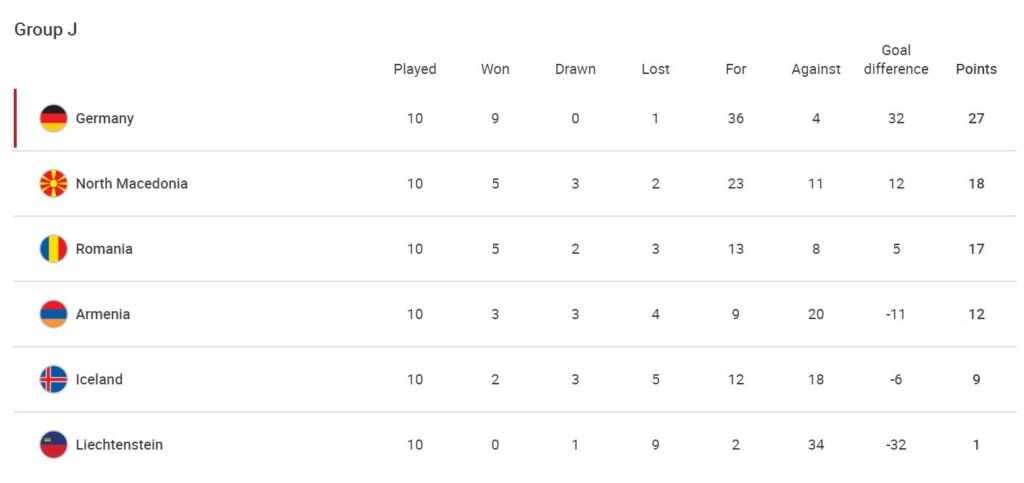 Germany is qualified for the World Cup, while North Macedonia goes to the play-offs.
No surprise here: Romania stays at home, as the team got used to doing during the last qualifications.