Romania will join Ukraine's case against Russia in the International Court of Justice, in which Ukraine challenges Russia's use of genocide accusations against it as a pretext for invasion.
Romanian Minister of Foreign Affairs, Bogdan Aurescu, announced on May 18 on Twitter that Romania will intervene in the Allegations of Genocide under the Convention on Prevention & Punishment of the Crime of Genocide, Ukraine vs Russia trial.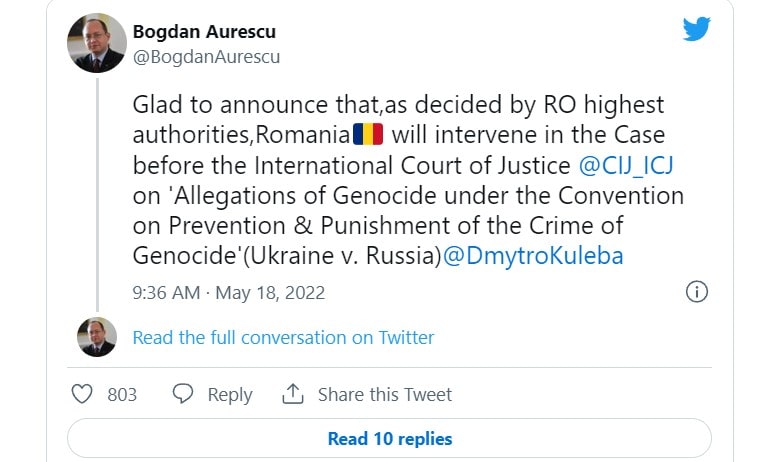 In a subsequent tweet, the foreign minister stated that this demonstrates Romania's firm belief in and observance of the values of international law and international justice, which are critical to maintaining global peace and security and are central to Romania's foreign policy.
Cited by Republic World, Romania's participation in the case strengthens Ukraine's position, according to Andriy Pasichnyk, Deputy Director of Ukraine's Ministry of Foreign Affairs' International Law Department.
This is important because it proves that not only does Ukraine consider Russia's accusations of the genocide of the mythical people of Donbass unfounded, but also the alleged special operation – not justified by any rules of law responsibility.

Andriy Pasichnyk