Romania-Israel 1-1. This is another disappointing result for Romania's National Football Team, especially as they played at home. The Romanian team played poorly and had the luck to draw with a more creative and technically superior team, Israel, who dominated the game.
Romania scored first in '27, as Denis Alibec took advantage of the Israeli goalkeeper's mistake after Nicusor Stanciu shot the ball, and Glazer deflected the ball poorly.
After the break, the Israeli team entered motivated and scored the equalizer in the '53 as Glouck shot perfectly towards the Romanian goalkeeper's left. This was the final result, as both teams failed to score the vast opportunities they had.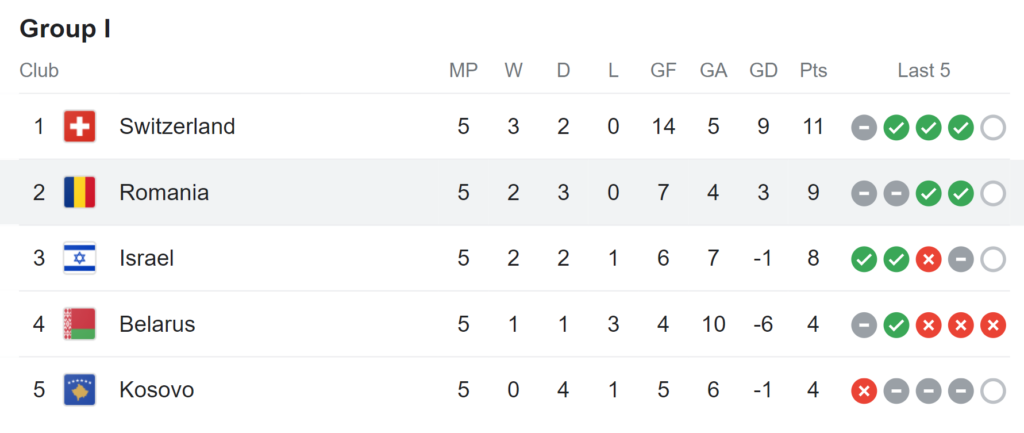 Romania maintains its second place in Group I, keeping its chances to qualify directly to EURO 2024. Despite this performance, the Romanian team still played chaotically and showed no strategy to the disappointment of their fans, who gathered to see another victory for their team.
Romania plays the next game at home, with Kosovo, on September 12.