Romania's watersports champions perform very well at the international level. On the same day, David Popovici broke the world record in 100 M Freestyle Men in Rome at the European Swimming Championships, Romania won 6 medals at the European Rowing Championships in Munich.
Of the 6 medals, 3 were gold:
Women's double sculls (Ancuța Bodnar and Simona Radiș)
Men's pair (Marius Cozmiuc and Sergiu Bejan)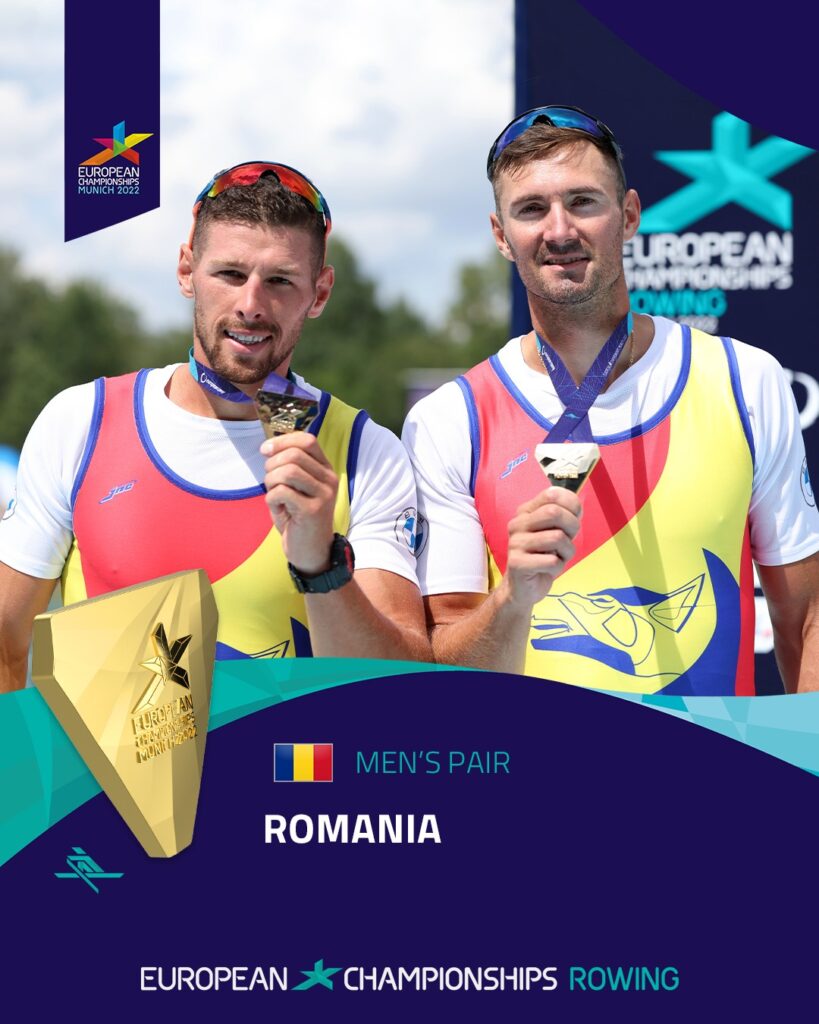 Female pair (Ioana Vrînceanu and Denisa Tîlvescu)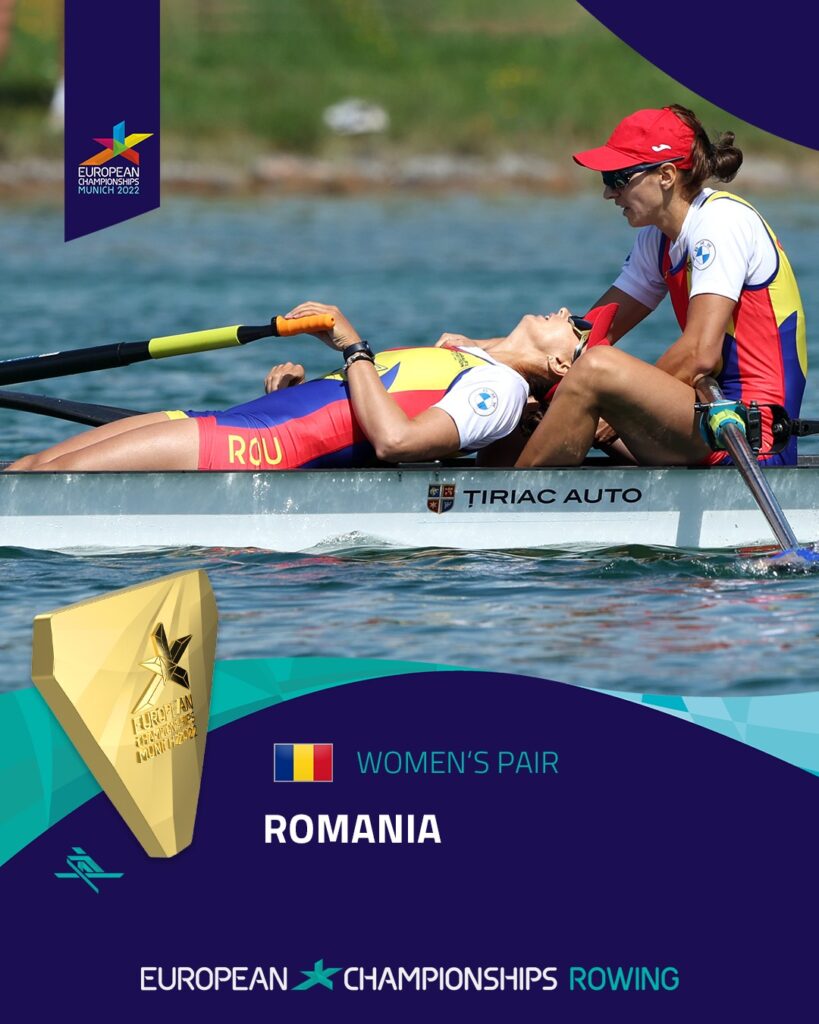 Mihai Chiruță, Ciprian Tudosă, Ioan Prundeanu and Marian Enache finished 3rd in the men's 4-row event, Also, Mihăiță Țigănescu, Mugurel Semciuc, Ștefan Berariu and Florin Lehaci took the bronze medal In the men's 4 frames event, while Mădălina Bereș, Iuliana Buhuș, Magdalena Rusu and Amalia Bereș won the bronze medal in the women's 4 frames.