Romania is the only country showing a decrease in the expected duration of working life. This is the conclusion of the most recent study conducted by EUROSTAT among the member states.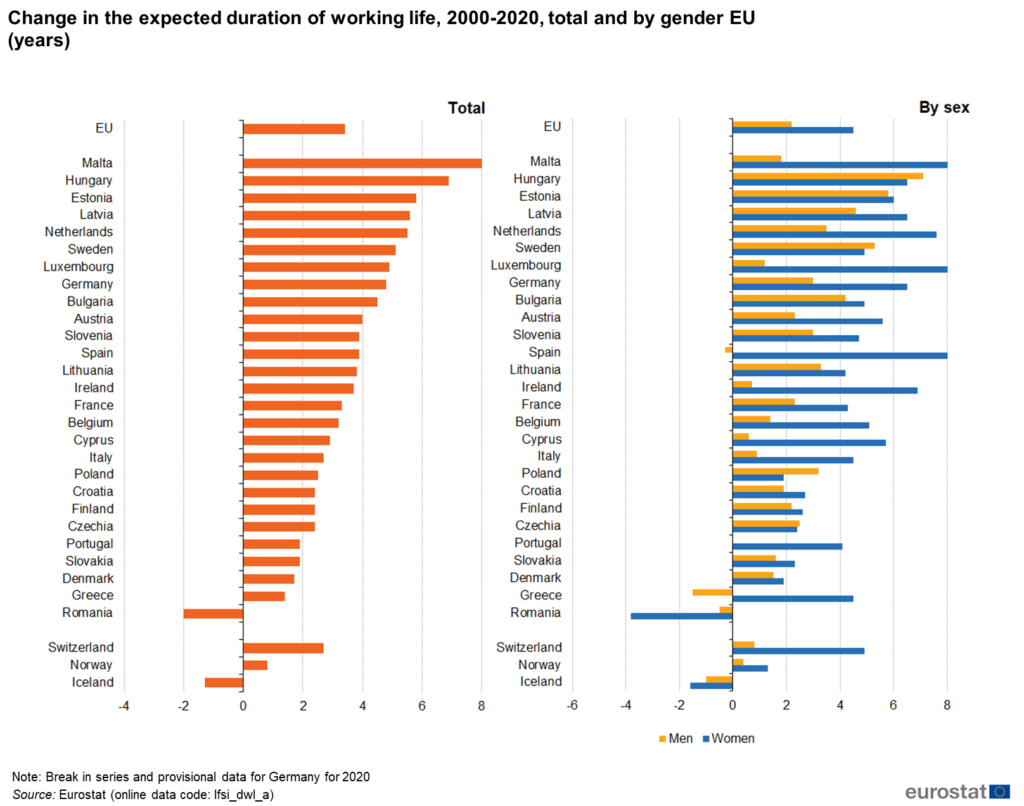 The study compares the duration of working life among the employees in the member states and the states in the European Economic Area between 2000 and 2020. According to the statistics, the largest increases in the expected duration over time are recorded in Malta (+8.0 years), Hungary (+6.9 years), and Estonia (+5.8 years), while the smallest increases can be found in Denmark (+1.7 years) and Greece (+1.4). The same study shows that Romania is the only country in the EU showing a decrease in the expected duration of working life. The country registers 36.0 years in 2000 and 34.0 years in 2020, meaning a decrease of 2.0 years.
Romania is famous for its "special pensioners", some of them being only 40 years of age. Most of these special pensioners have worked for military structures or within the judicial system. The Government is trying to change the pensioning conditions for these "special categories". Also, the politicians are trying to increase the age where one can retire. According to some opinions, in 8 or 9 years the Romanian pension system will go bankrupt, with too many pensioners to be supported by the diminishing working population.