Romania's construction works volume index fell by 9.5% y/y in April and 3.4% compared to March. The index only increased by 1% in the first four months of 2022.
The seasonally adjusted construction index fell for the second month in April, reversing a large portion of the gain made over the previous four months — resulting in a relatively continuous activity that would require additional resources to increase above the levels seen in recent years sustainably.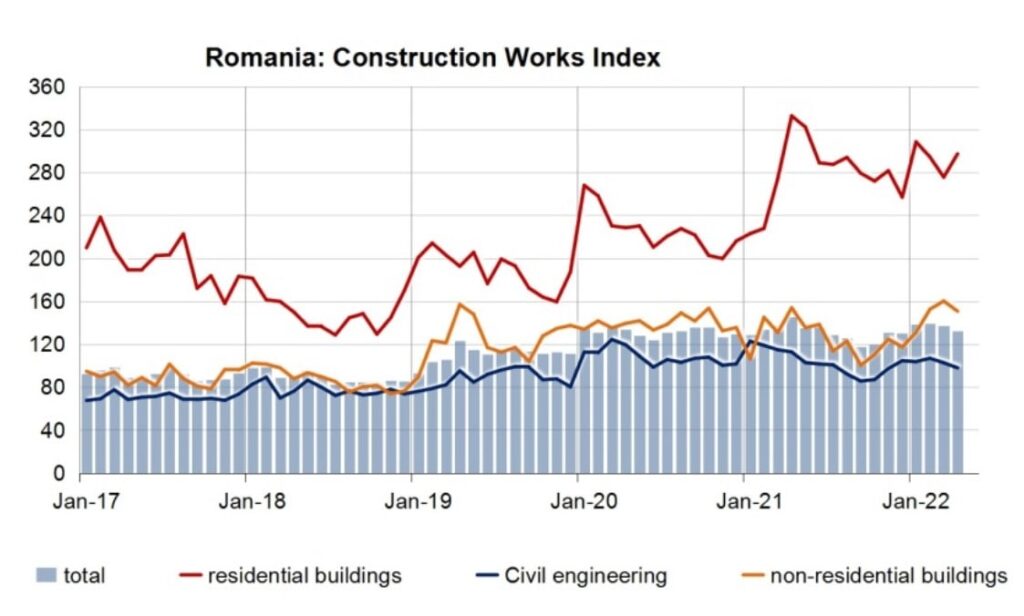 According to the National Institute of Statistics, as indicated by the January-April figures, Romanian building activity is headed for the second year of stasis after declining by 0.6% in 2021.
Given the ambitious initiatives proposed under the Relaunch and Resilience Facility, this shouldn't be the case. Still, growing building materials costs and an inelastic labour supply are essential deterrents to the sector's expansion.
In seasonally adjusted terms, the non-residential building sector (-2.3% y/y in April) experienced a negative monthly change (-5.9% m/m) after an astounding 60% increase over the previous half-year. Overall, it is still hovering around the normal levels of 2020-2021.
As Intellinews mentioned, for the second month in a row, civil engineering projects lost intensity (-14.2% y/y in April) and remain subject to the government's limited fiscal space.
Even though the residential structures segment shrank by 10.1% in April, it remained close to the previous year's highs.