Not only that, but Romania is the only country in the South-Eastern Europe which registered an increase in the retail trade volume year-on-year for July, of 4.8%. Also, Romania registered the biggest increase in retail trade in terms of volume, of 3.9% on a monthly comparison basis in July as compared to June 2020.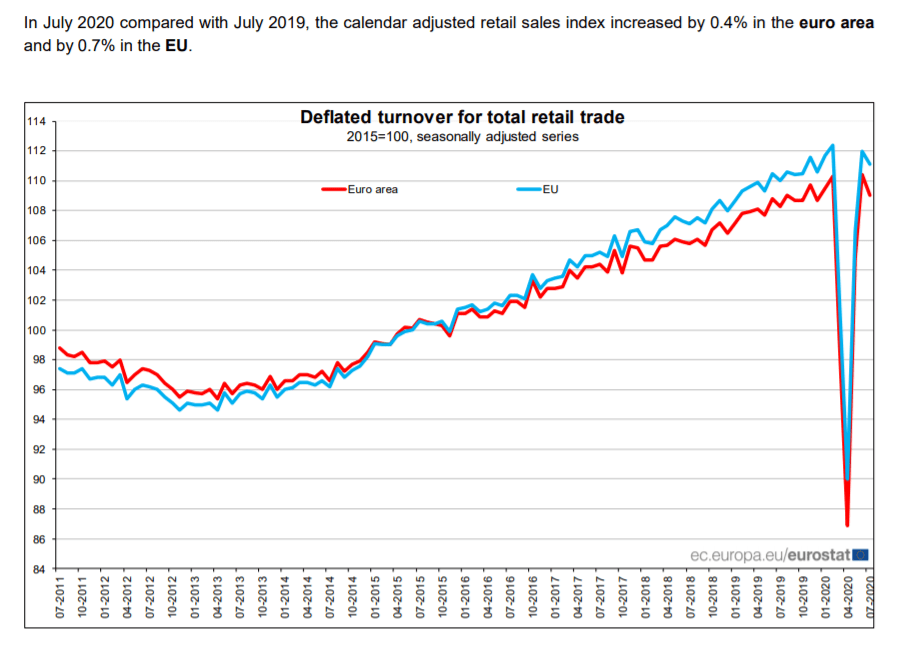 According to Eurostat, the highest increases were observed in Portugal and Romania (both +3.9%) as well as Malta (+3.2%).
On the contrary, the neighboring Bulgaria reported the steepest decline, of 17.5%, in terms of retail trade volume for July, year-on-year.
Recently, the Romanian minister of Finance boasted with a V-shape recovery of the economy. Still, his declaration was taken as one being issued in a political context, as the local elections day is approaching in Romania. Could this be a sign of a recovery or is it a simple spending spree in Romania after the pandemic lockdown? The future will tell.