Romania is the second largest bicycle producer in Europe, with the most significant production of 2.5 million units in 2021.
According to the latest Eurostat statistics, the most significant number of bicycles produced was reported in Portugal (2.9 million), followed by Romania (2.5 million), Italy (1.9 million), Germany (1.4 million) and Poland (1.2 million).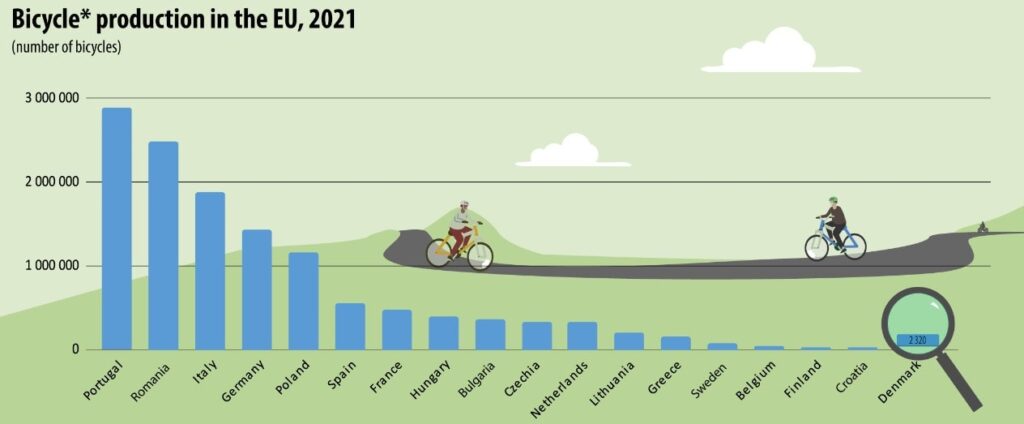 In 2021, the EU exported EUR 921 million worth of bicycles (both electric and non-electric) to countries outside of the EU while importing EUR 1 896 million worth of bicycles from outside the EU.
Data for 2021 show that the EU exported 1 487 700 non-electric bicycles, worth EUR 433 million, and imported 5 743 700, worth EUR 1 046 million. Compared with 2020, the number of non-electric bicycles exported increased by 16% in 2021, and imports increased by 17%.
In 2021, the United Kingdom was the leading destination for EU exports of non-electric bicycles (30% of the extra-EU total, measured in value), followed by Switzerland (21%), the United States (6%), Norway and Australia (both 5%). Meanwhile, Switzerland and the United Kingdom were also the main destinations for EU exports of electric bicycles (38% and 27% of total extra-EU electric bicycle exports, respectively), followed by Norway (13%) and the United States (8%).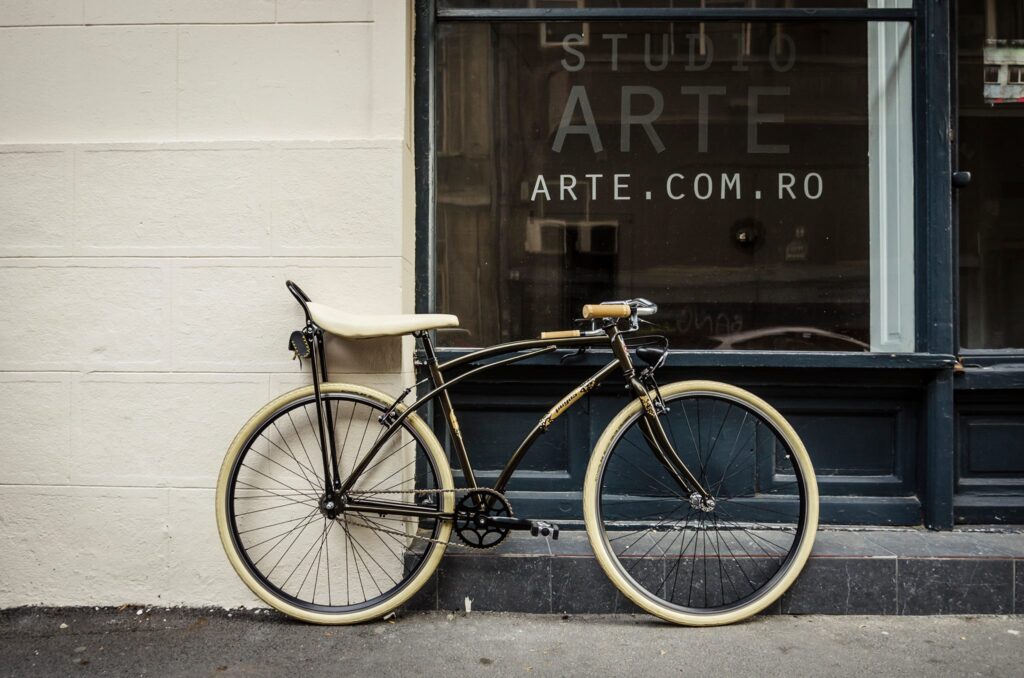 Once upon a time, Romania had a leading bicycle brand that was well-liked by consumers throughout Europe. The Pegas bicycle originally appeared in 1972 and immediately came to represent the word "cycling" for thousands of kids in communist Romania. For unclear reasons, the Pegas brand completely vanished from the market after 1989. This item was founded and reinvented only 13 years later, in 2012. In the eight years after it was brought back into Romanians life, it has also proven to be a very profitable enterprise.
In 2021, the German company ZEG Zweirad-Einkaufs-Genossenschaft EG, which produces bicycles under the Pegasus brand, sued Pegas Ateliers in Bucharest and demanded the cancellation of the Pegas brand. They did not win the trial, and the two companies continued to develop separately. The Romanian company Pegas remains in high demand, being one of the most appreciated bicycles in history.