Romania – Andorra 4-0, and Romania takes the lead in Group I. The results in Group I favoured Romania, as Switzerland drew at home with Belarus 3-3. Yet, Romania played one game more than Switzerland and two more than Israel.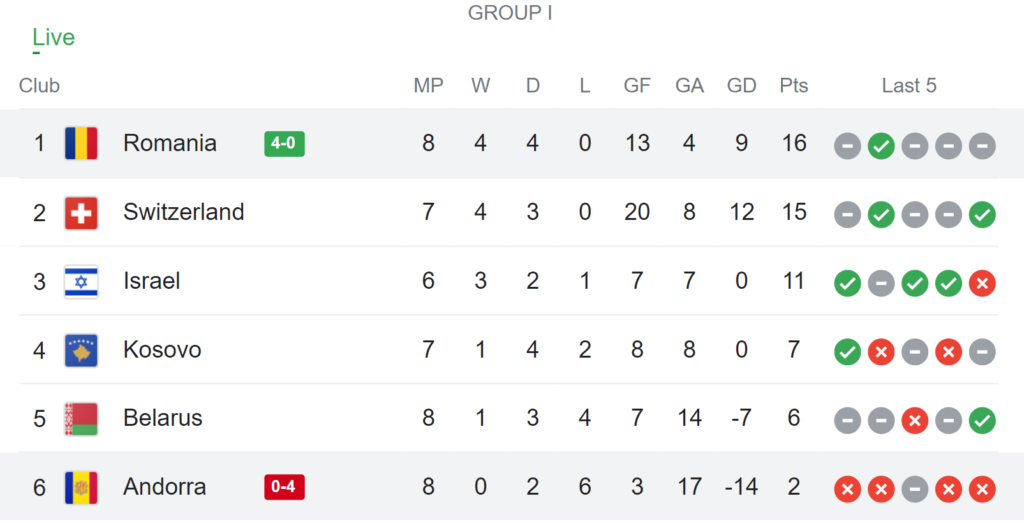 Romania was the favourite of the match with Andorra, and there was no surprise to get this result. The goals were scored by Nicolae Stanciu in '23, Ianis Hagi in '28, Razvan Marin in '44 from a penalty kick and Florinel Coman in '50.
Romania's supporters were not allowed in the stands after the incidents during the game with Kosovo. Yet, children were allowed inside the stadium, and about 21,000 kids and parents were in the audience.
Romania still has important games to play during this qualification campaign, with Israel away and Switzerland at home.