The Republic of Moldova is on its path to embracing the so-called 'European values". That's a fact, proved by a very recent decision of the Moldovan Supreme Court.
The country has not yet joined the European Union, but here is where it's heading, in closer or a more distant future.
Among the values the country has to embrace, eliminating discrimination is compulsory in the European Union, and the Moldovans have started to understand this.
A decision of the Moldovan Supreme Court settled a dispute regarding the presence of a large cross in the hall of the Ministry of Interior. The cross must be removed from the entrance, as it is discriminatory. It was inaugurated in September 2019, two years ago.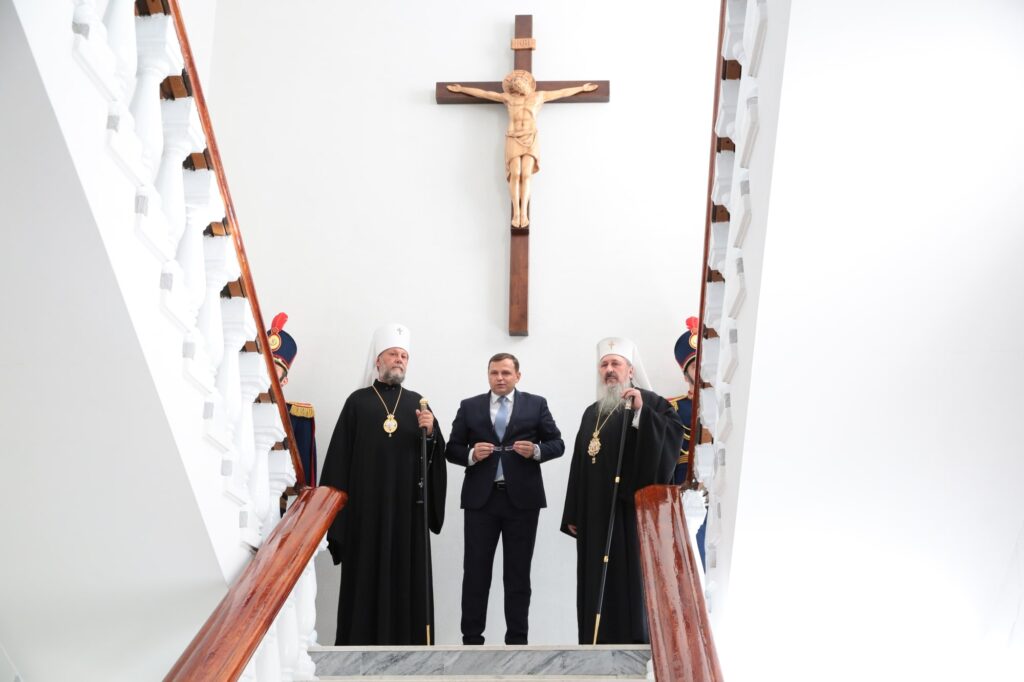 Displaying the cross is, in the Moldovan Supreme Court's opinion, discrimination based on religious grounds. Therefore, a Muslim, let alone a person from Western Europe, could feel discriminated by the presence of the large cross. Also, a Moldovan could feel discriminated against if he doesn't believe in God.
It is only the first battle for making the Moldovans adopt the 'European values.' There will be other battles, and Romania, the neighboring European Union country, could offer some precious lessons to Moldovans from this perspective.
Romania had its battles in the past and still has. One of them was for the interdiction of teaching religion in schools. Judging from the European perspective, nobody can be forced to believe in God or have faith, let alone a certain kind of faith. It's discriminatory.
It happened the same with the religious icons displayed in the Romanian schools. They were forbidden, as they were discriminatory for the kids of other religions.
Accepting the LGBT doctrine, a very sensitive issue in both countries, will be another battle in Moldova, precisely as it was in Romania. The 'European values" say people shouldn't be discriminated against on sexual grounds. Therefore, Moldova will have to accept gay marriages sooner or later after joining the European Union. It's the way things go in the Union, towards a no-discrimination space.
Removing the cross within the Ministry of Interior is only the first step Moldova takes on this anti-discrimination path. There will be others, for sure, and the Moldovans should be prepared for them.
Photo source: Basilica.ro