NATO soldiers' number will double in Romania after the NATO Summit in Madrid decided to strengthen the Eastern flank.
The last NATO summit established a turning point in NATO's adaptation to the challenging strategic security environment brought on by Russia's conflict with Ukraine and the rise of systemic and continental geopolitics. President Joe Biden of the United States declared that NATO will prove a new Strategic Concept and reaffirm the unity and determination of its Alliance to defend every inch of NATO territory.
We're going to maintain additional rotational brigade, which is 3000 fighters and another 2000 personnel, combat team here in Europe, headquartered in Romania.

Joe Biden, President of United States
Romania will have on its territory the most substantial NATO presence in history. The NATO forces will reach 10 000 soldiers on the Eastern flank. Currently, Romania has around less than 5,000 allied soldiers; 2000 are Americans, while the remaining are from various NATO nations.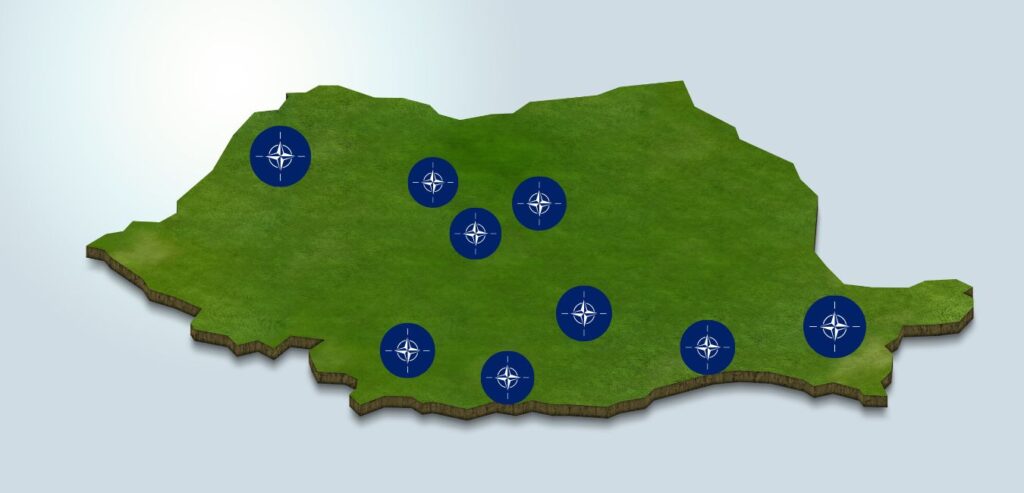 The essential centres will be at the military bases in Cincu and Mihail Kogalniceanu, Deveselu remaining the most significant strategic component in terms of impact on the NATO map.