NATO extended Mircea Geoana's mandate as Deputy Secretary General. The announcement was made on Friday, March 31, by the spokesperson of the Alliance, Oana Lungescu. She posted on Twitter a message from the Secretary-General, Jens Stoltenberg.
Mircea Geoană has been an outstanding Deputy Secretary General of NATO and a great support for me personally at a critical time for Euro-Atlantic security. His political skill, expertise and grace even under pressure continue to be strong assets for our transatlantic Alliance. In recognition of his service, I have extended his mandate as Deputy Secretary General by one year, until mid-October 2024. I thank Mircea for his dedication, and look forward to continuing our work together.

Message of Jens Stoltenberg posted by spokesperson Oana Lungescu
#NATO Secretary General @jensstoltenberg has extended the mandate of Deputy Secretary General @Mircea_Geoana in recognition of his service to the Alliance: pic.twitter.com/SKDqRfSU2b

— Oana Lungescu (@NATOpress) March 31, 2023
Mircea Geoană became NATO Deputy Secretary General in October 2019 after a distinguished domestic and international career. He is the first Deputy Secretary General from Romania and the first from any countries that joined the Alliance after the end of the Cold War.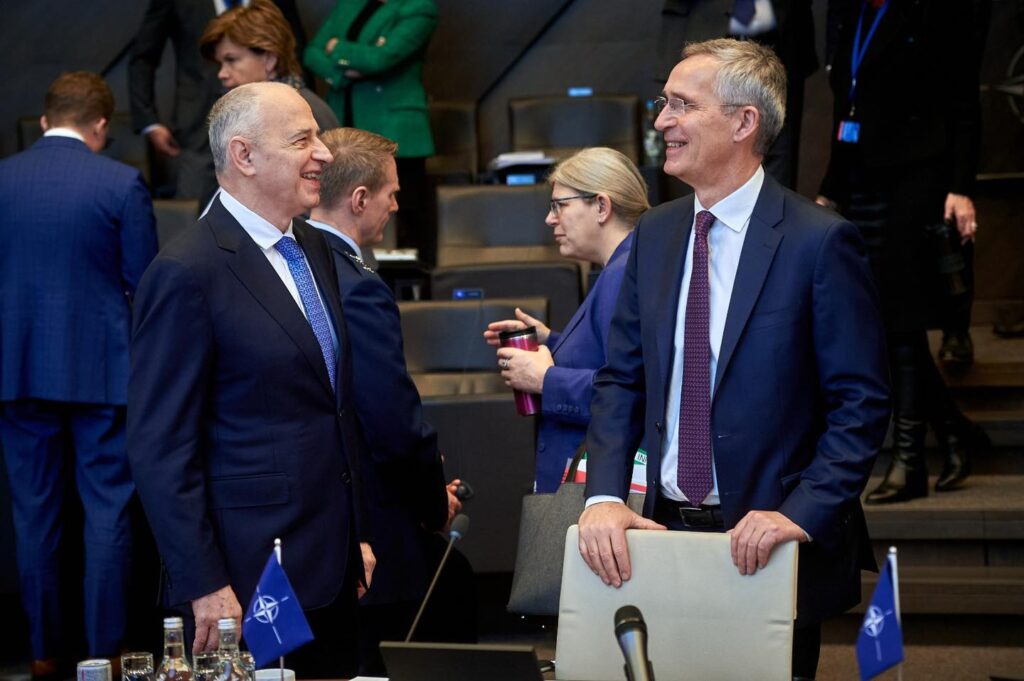 He posted a message on Facebook.
I am honored by the extension of the mandate of Deputy Secretary General of NATO for another year and I am glad that I will continue to team up, at the leadership of NATO, with Jens Stoltenberg, to whom I want to thank for the trust given.
In a moment of great complexity we will continue, whenever and together, to defend the more than 1 billion citizens of the member states, to strengthen democratic values and the freedom to think and choose our own destinies.
Today's decision, like my appointment in 2019, is an encouragement for all Romanians to aim as high as possible and reinforces my conviction that this is a moment when Romania must gain the courage and wisdom to take advantage of opportunities strategic opportunities that geopolitical changes offer.

Mircea Geoana after his mandate as Deputy Secretary General was extended