Each year, Brand Finance ranks worldwide brands by country. Brand Finance Romania 50 indicates the most valuable and strongest Romanian brands this year.
Most Valuable Romanian Brands 2023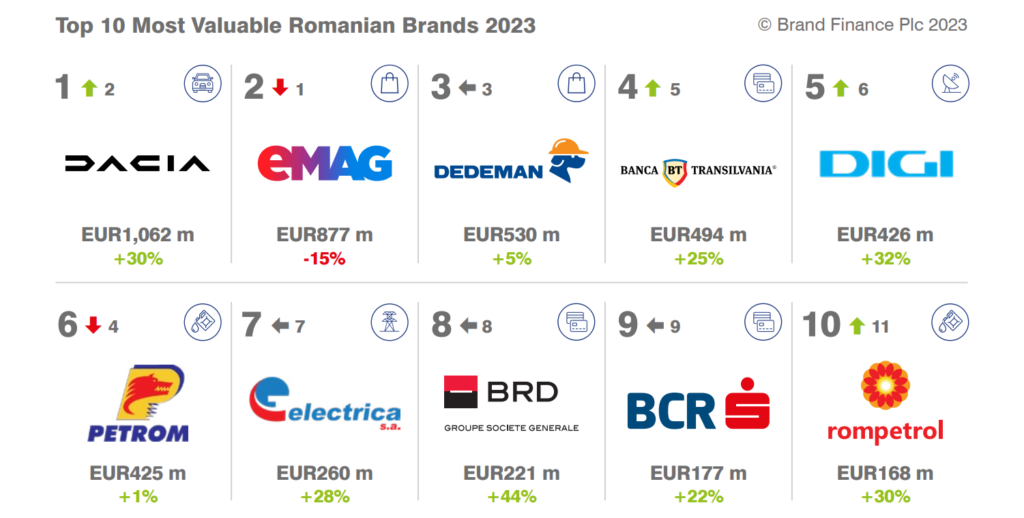 It might be surprising for some, but Dacia (brand value up 30% to €1,062 million) has recovered from last year's drop and overtaken eMAG (brand value down 15% to €877 million) to again become the most valuable Romanian brand according to a new analysis by Brand Finance, the leading brand valuation consultancy.
The top change between Dacia and eMAG reflects the two respective industries' opposite pre- and post-pandemic evolution: the automotive market has recovered as people started to move again, while online shopping slowed down, despite a switch of consumers' buying patterns towards online. Dacia's recovery is even more interesting when compared to the evolution of the parent company's brand (Renault), which has been losing brand value constantly over the past five years.
The top also features Dedeman and Banca Transilvania, two of the most recognizable Romanian brands in 2023, but also loved by their customers.
Strongest Romanian Brands 2023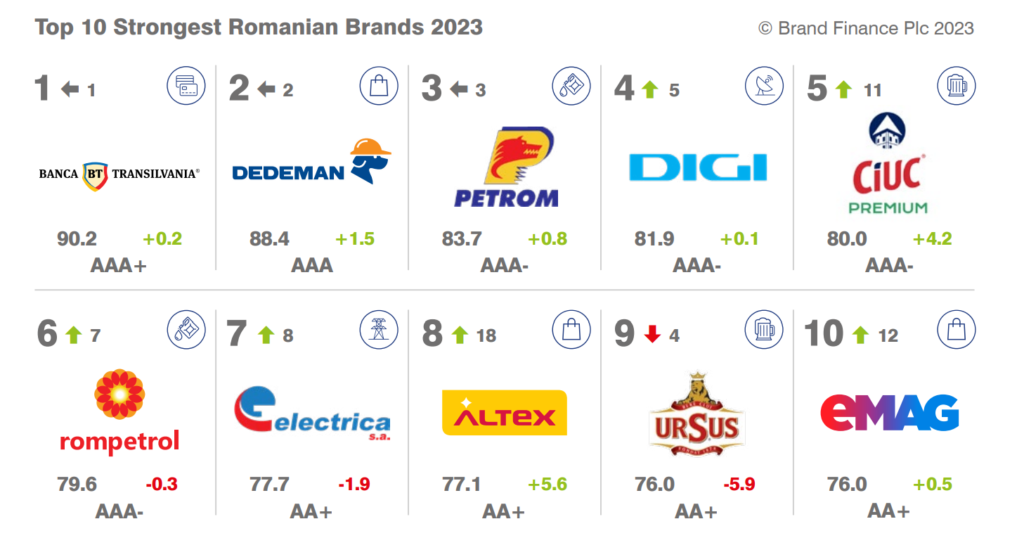 In addition to calculating brand value, Brand Finance also determines the relative strength of brands through a balanced scorecard of metrics evaluating marketing investment, stakeholder equity, and business performance.
According to the methodology developed and implemented by Brand Finance, Banca Transilvania is the strongest Romanian brand, achieving an elite AAA+ brand ranking – with brand value going up 25% to €494 million, up one place to the 4th position). Also, for the second year, the banking brand ranks amongst the top ten strongest banks globally.
Some companies are not included in the Top 10, but they feature in the Top 50. For a deep insight, you can check the Brand Finance full ranking.
Top 10 Romanian Portfolio Brands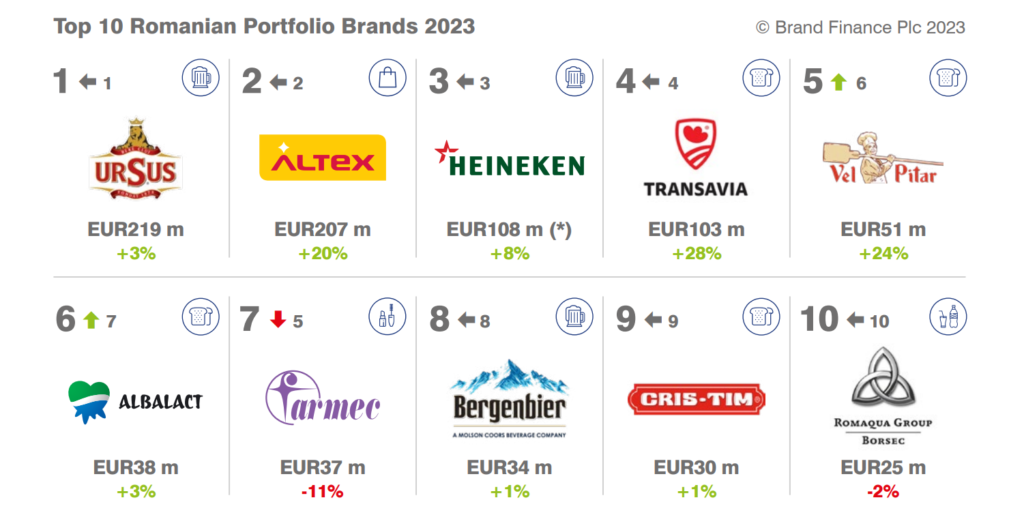 Apart from the most valuable and strongest Romanian brands, Brand Finance also released a separate ranking of Romanian companies that release more than one brand into the market. Ursus, Altex and Heineken rank in the top three positions here in a top dominated by food & drinks companies.