Romania's minimum wage is not the last in the EU anymore. According to the latest data published on Friday, February 5, by Eurostat, Romania's minimum wage stands above the minimum wages in Bulgaria and Hungary.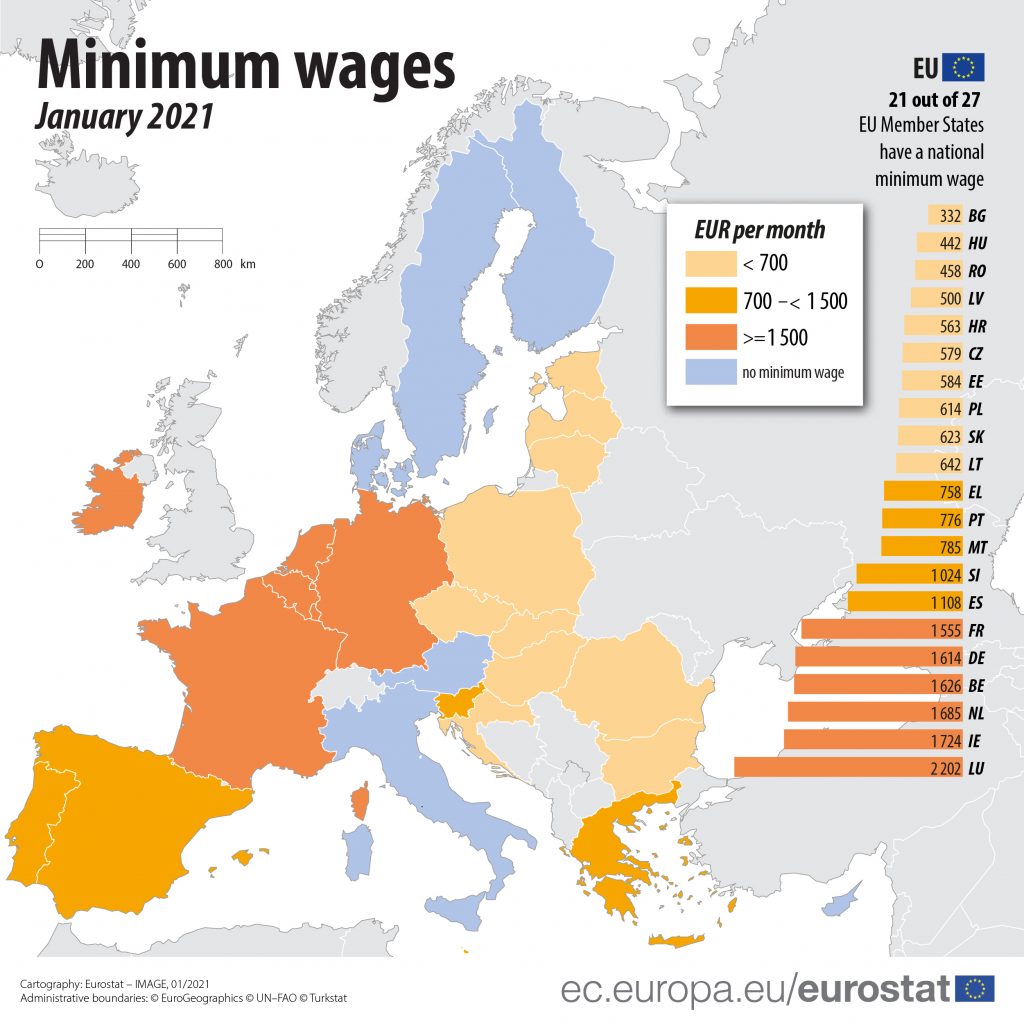 As mentioned in the infographic by Eurostat, only 21 of the 27 member states have implemented a minimum wage.
Ten of the states have minimum wages below €700 per month before any tax and social security contributions are deducted: Bulgaria (€332), Hungary (€442), Romania (€458), Latvia (€500), Croatia (€563), Czechia (€579), Estonia (€584), Poland (€614), Slovakia (€623) and Lithuania (€642).
On the other hand, Eurostat also takes into consideration the minimum wage as related to the monthly average earnings. From this point of view, Romania is one of the countries which situates above 60% of median gross monthly earnings, along France, Portugal and Slovenia.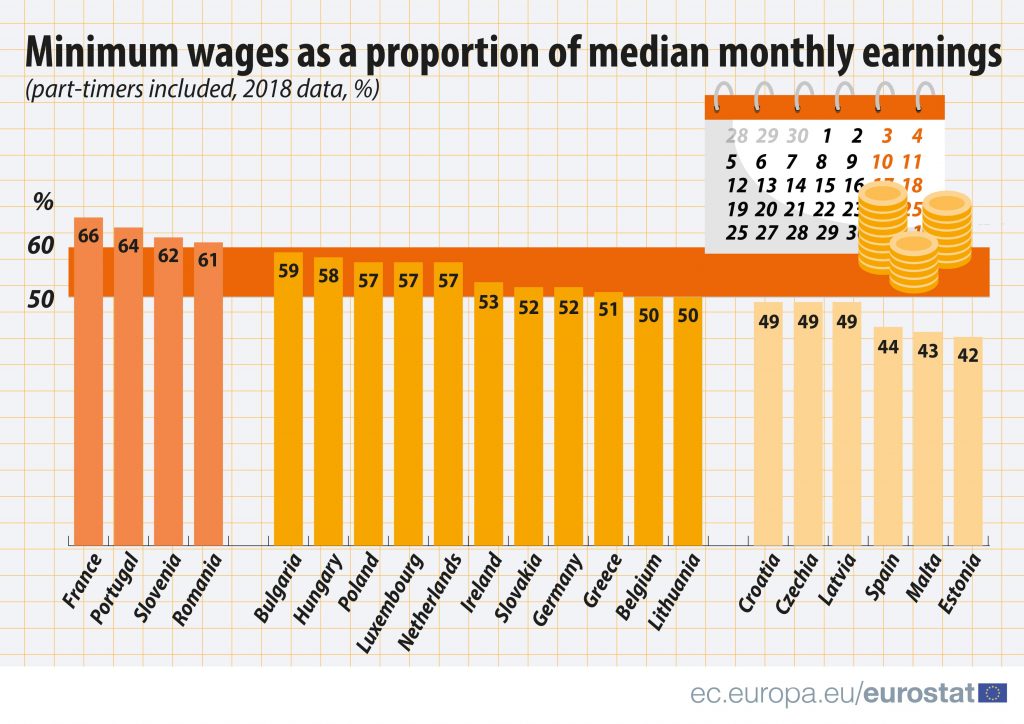 Anyway, even if the disparities seem huge, as in Luxemburg citizens earn 6.6 times the minimum wage from Bulgaria, the reality is not so harsh, as explained by the Eurostat report.
However, the disparities in minimum wages across the EU Member States are considerably smaller once price level differences are taken into account: when expressed in purchasing power standard (PPS), minimum wages in Member States with lower price levels become relatively higher and relatively lower in Member States with higher price levels. By eliminating price differences, minimum wages ranged from 623 PPS per month in Bulgaria to 1 668 PPS in Luxembourg, meaning that the highest minimum wage was 2.7 times higher than the lowest.

Eurostat report on minimum wage, January 2021