Good news and bad news for the Romanian handball fans. On one hand, CS Minaur Baia Mare drew 29-29 at Sola, in Norway. The Romanian team goes to the final four of the EHF European League Women, thanks to a clear win at home, at eight goals.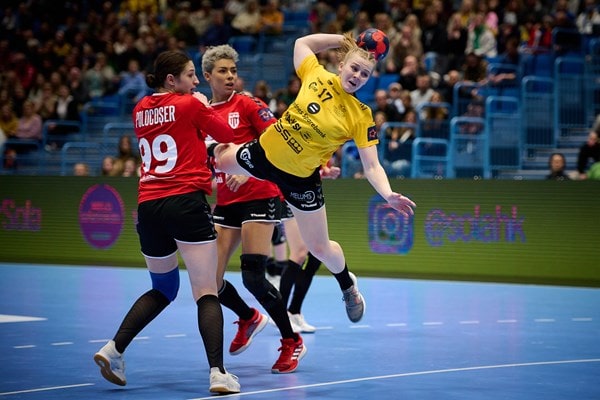 On the other hand, Ramnicu Valcea lost the second leg, after losing the first as well, against Herning-Ikast Handbold from Denmark.
The other Romanian women's handball team that plays in EHF Champions League, CSM Bucharest, seems to have cleared their way to the quarter-finals, as CSA Moscow, its opponent, was eliminated from all EHF competitions along with all the Russian and Belarus teams.
Today's performance is huge for the handball team of Baia Mare, but the opponents are very tough in the final four. The Romanian team will play against Herning-Ikast Handbold, Bietigheim or Viborg to secure a spot in the final.
Photo source: EHF