Romania draws 0-0 in Pristina on Friday, June 16, and remains second in Group I. The game was played in Pristina, on a challenging field, after it had been raining for two days. The referees tested the field and decided the game would start after a considerable delay from the scheduled time.
Kosovo had a disallowed goal after VAR showed the referee one of the Kosovar players was offside when receiving the ball. Both teams had opportunities to score, but the game ended 0-0.
An incident occurred towards the end of the game. The Romanian supporters were evacuated from the stands after they shouted "Kosovo je Serbia", considered offensive by the Kosovar administration. Romania is one of the European states that do not recognize Kosovo as a state.
Meanwhile, in Budapest, Belarus lost to Israel, 1-2, with Israel scoring two goals in the last 5 minutes. Also, Switzerland beat Andora away, 1-2, and gathered 9 points to remain first.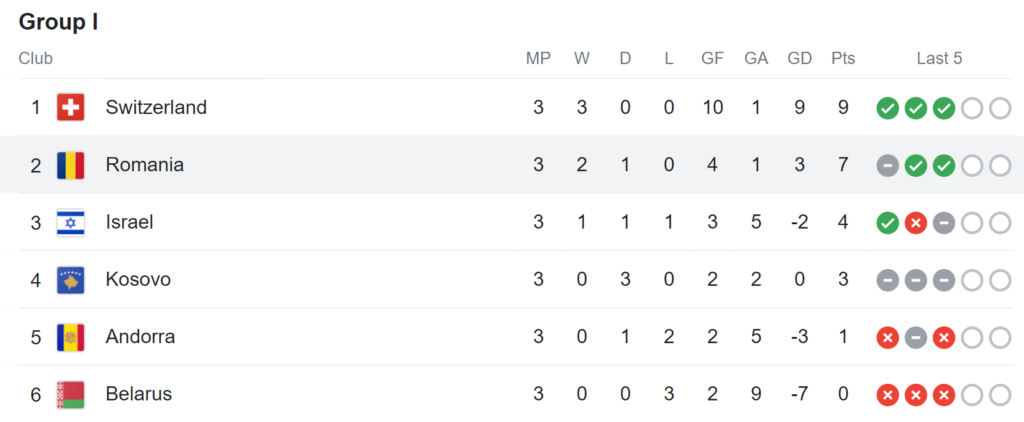 In the next fixture, Romania meets Switzerland away, on Monday, June 19, from 20.45 local time.
The first two teams in each group qualify for the final tournament, and Romania has plenty of chances to stand on one of the qualifying positions at the end of this campaign.