Romania's President Klaus Iohannis laid a wreath at the statue of Stephen the Great in the center of Chisinau. The gesture was intended to mark the 30th anniversary of Moldova's declaration of independence.
In 1991, on August 27, Moldova declared its independence from the USSR. There were 30 years of hope for a better life for the Moldovan citizens. Now, 30 years after, Moldova took on the European values path and is determined to make the necessary reforms.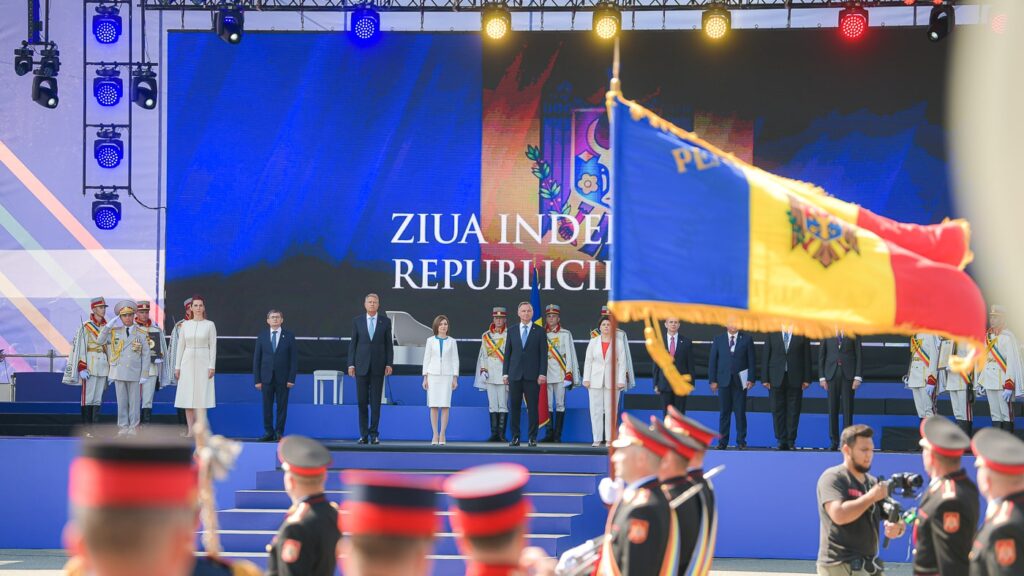 In his speech, Mr. Iohannis reaffirmed the support that Romania is constantly offering Moldova.
Romania was the closest and the most honest friend of Moldova. We have alwyas and constantly honored the promises we made for the direct benefit of the Moldovan citizens. We have constantly make efforts for supporting the development and modernization of the Republic of Moldova and we took action for maintaining Moldova a priority on the European Union agenda.

Klaus Iohannis at the 30th anniversary of Moldova's Independence
At the event, there were also present the Moldovan president, Maia Sandu, the Polish president, Mr. Andrzej Duda, and the Ukrainian president, Mr. Volodymyr Zelensky. The officials also had discussions on the regional security situation and cooperation.
Photo source: Presidency.ro