Romanian shoe brand Hardot is about to become a trendy one overseas. The creation of the two Romanian girls who founded the brand caused a sensation in New York, as Hardot is now part of J. Lo's shoe collection.
At the movie premiere "Marry me", the famous American actress Jennifer Lopez wore an elegant outfit, assorted with a pair of Hardot shoes. The model is called Harlot, and it costs around 450 USD. The unique creation belongs to Dana Iuga and Alina Popa, two Romanian girls from Sibiu who created the brand. Hardot is now in high demand both in the country and overseas, being appreciated even in the United States.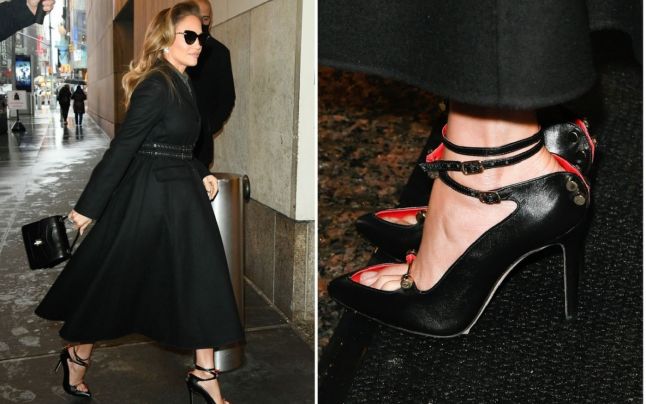 Hardot shoes are worn and adored not only by their clients but also by top celebrities, including Jennifer Lopez, Heidi Klum and Cardi B.
The famous publication Harpers Bazaar immediately noticed the beauty and uniqueness of the shoes that perfectly completed the outfit worn by J lo.
Her shoes stole the show. He appeared with a pair of black, pointed shoes and a buckle with crossed straps.

Harpers Bazaar
The Romanian designers' creations stand out through their extravagance, colour and original design. According to one of the founders, their unique appearance is inspired by the traditional Romanian sandals (from Romanian "opinca'') worn by the Romanian peasants for centuries.
Hardot was created in order to break the most important rule in shoe wear manufacturing. I wanted to replace the inner side of the shoe (backside) creating something innovative, different. I cut the backside of the shoe and replaced it with metal on skin…and is working amazingly well!

Dana Iuga, Hardot founder and designer
Dana Iuga and Alina Popa propelled the brand at the forefront of Haute Fashion, indicating Romania's substantial creative potential in fashion.