Romanian billionaire Ion Tiriac, the famous former tennis player, is the CEO of Tiriac Group, which has businesses in real estate, automobiles, financial services, and other industries. After retiring as a tennis player in the 1970s, he managed great players like Guillermo Vilas, Marat Safin, and Boris Becker.
After the fall of communism in Romania, he launched his investing career and eventually created the Tiriac Group.
Tiriac has a vehicle and motorbike collection of over 400 units, including cars owned by Al Capone, Sammy Davis Jr., and Elton John.
Mr. Ion Tiriac founded the Tiriac Group, which now includes more than 40 local private companies working in the following primary sectors: automobile, real estate, financial services (insurance, financial and operational leasing), air transportation, and energy. In addition to the above-mentioned, the Tiriac Group engages in a variety of associated operations such as surveillance and protection, property management, media services, and so on.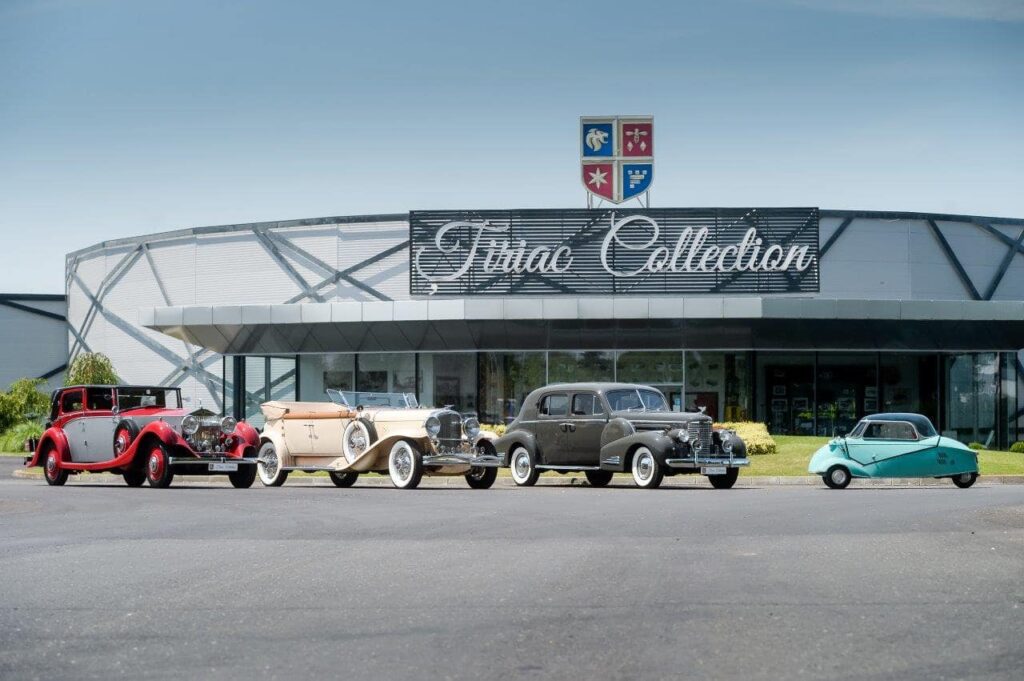 Tiriac Collection launches an invitation open to all car enthusiasts and presents exclusively during the weekend of September 10-12, 2021, from Friday to Sunday, an open-air exhibition composed of over 40 exceptional car models which come to complete the collection inside.
The outdoor exhibition, open to the public free of charge, can be admired from Friday, September 10, until Sunday, September 12, between 10:00 and 19:00, in the courtyard of the Tiriac Collection gallery, located in Otopeni, on Calea Bucurestilor, no. 289.
The selection and mix of exhibits will integrate a unique layout, bringing together representative models for the brands Bentley, Chevrolet, Chrysler, Dodge, Jaguar, Lincoln, Mercedes-Benz and Rolls-Royce, produced during the last century and not yet displayed in the Tiriac Collection gallery.
The number of Romanian millionaires increased in 2020 even if the pandemic situation wasn't the best time to increase your income.
Romania reached 47,000 millionaires in dollars in 2020, 15,000 more than in the previous year and almost triple compared to 2018, according to the Global Wealth 2020 report by Credit Suisse. At the same time, only one Romanian has a fortune of over 500 million dollars, compared to two, in 2019.
Thus, 1.431 million Romanians had a fortune of over 100,000 dollars in 2020, a strong increase compared to 1.11 million in 2019 and 385,000 people in 2019.