The humanitarian mission of Romanian Air Force performed a humanitarian transport mission on June 12, 2022. The plane transported three Ukrainians from Poland to Denmark.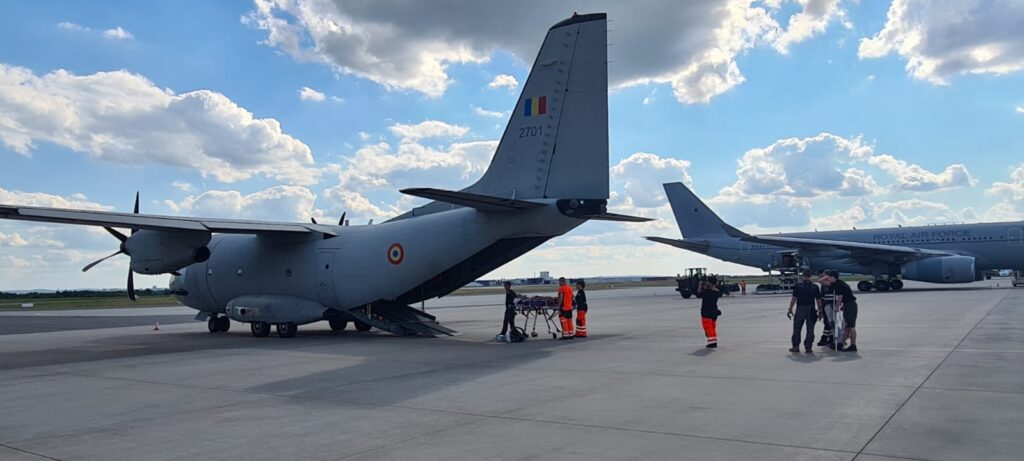 On Sunday, June 12, a Romanian Air Force C-27 J Spartan aircraft, outfitted for medical missions, flew a humanitarian transport mission on Otopeni – Rzeszów – Jasionka (Poland) – Copenhagen (Denmark) – Otopeni.
Thus, three Ukrainian patients, aged 18, 49 and 50, were picked up from Rzeszów-Jasionka International Airport and transported to Copenhagen for treatment in medical facilities in Denmark. The medical team that monitored patients during the flight consisted of specialists from the Bucharest Emergency Clinical Hospital and the Air Transport 90 Base.
The Department of Emergency Situations, according to the Ministry of National Defense, requested air transport in response to a request from Ukraine, based on the European Union Civil Protection Mechanism, via the Early Warning and Response System (EWRS) platform – a mechanism created by the European Commission to facilitate the transfer of patients from Ukraine to member countries.