It concerned statistics from Eurostat. According to the latest findings, 20% of the young Romanians aged 15-29 do not work. More than that, they are not registered in any university or superior form of education.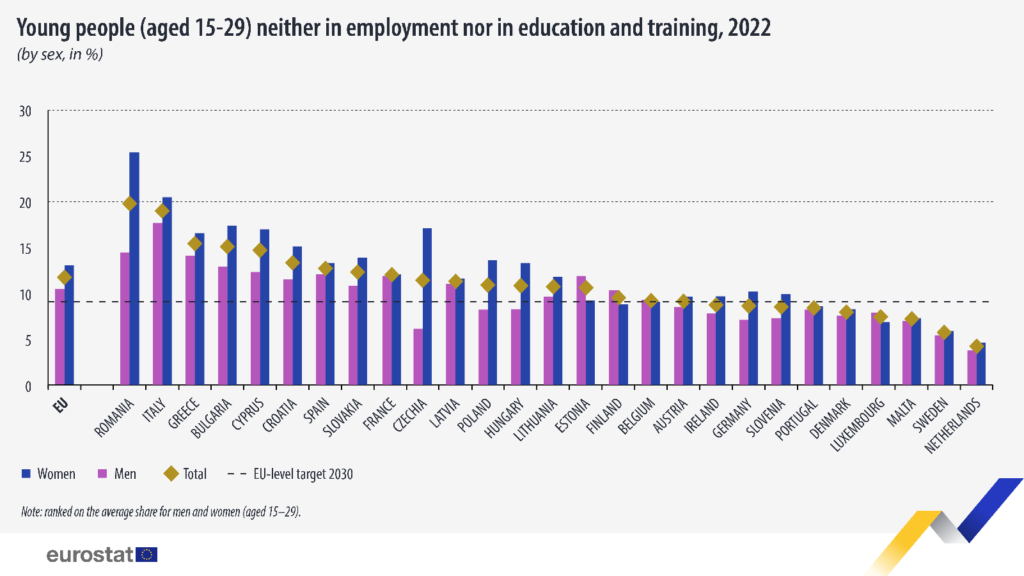 This talks about an entire generation and the education system of a country whose President announced during the first term that he would implement Educated Romania as his country's project.
Of course, we're not talking here about elites, about all those extraordinary kids that bring gold medals from the international olympiads. We're not discussing all those professors who make these performances possible here. We talk about the average Romanian youngster who has no future in life but to do some hard labour abroad or in his backyard to put food on his table.
These statistics come, ironically, during the professors' strike, when teachers nationwide protest for higher salaries. Meanwhile, pupils' performances are poor enough to make one wonder about the legitimacy of the strike.
We wrote extensively about the failure of the education system in Romania. In 2021, only 77% of the pupils in the 12th grade registered for the baccalaureate exam. At that time, it was the lowest in the whole modern history of the country. These Eurostat statistics show that Romania is uneducated, and the generations coming are illiterate.
PISA tests show, every two years, that young Romanian have difficulties understanding basic texts. They can read and write in Romanian, or at least make themselves understood, minus grammar mistakes, but at least they can convey messages. Yet, they do not understand basic texts. Their brain doesn't help at all. Now, with all that technology and AI Writers, young generations are expected to have their brains even foggier than before.
On the contrary, at the level of EU member states, the Netherlands reported the lowest percentage (4.2%), and the highest, almost five times higher, by Romania (19.8%). The data also shows that in 2022, a third of EU member states reported a rate of young people not in education and not working below the 9% target the EU wants to reach by 2030: the Netherlands (4.2%), Sweden (5.7%), Malta (7.2%), Luxembourg (7.4%), Denmark (7.9%), Portugal (8.4%), Slovenia (8 .5%), Germany (8.6%) and Ireland (8.7%).
The current political class in Romania failed to understand the importance of education. Even if Romania's President mimics implementing some fancy project whose lines he hadn't written or learned yet, the country will, unfortunately, remain uneducated for the years to come.