The website of PRO Romania, whose leader, Victor Ponta, served as Prime Minister from 2012 to 2015, is attacked by hackers.
On Saturday, May 22, the website, hosted in Romania, displays one single white on red message:
SITE CLOSED! Mr. dottore Ponta Victor Viorel, you cannot say you are honest as long as you offer as gift 40,000 jackets and you do not report this to the Permanent Electoral Authority.

Message on Romanian PRO Romania party's website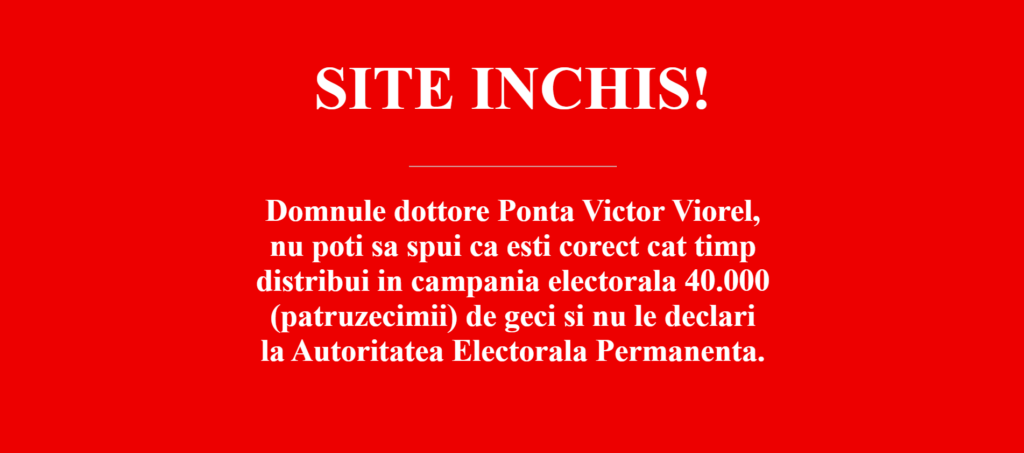 The electoral law in Romania says the parties have to declare all their spending during campaigns. The offering of electoral gifts is forbidden, but in practice, the parties do not obey the rule.
"Dottore" is the nickname the former Prime Minister was given by the former president, Traian Basescu, when it was found out that Victor Ponta's doctoral thesis in law was partially plagiarized.