Gica Hagi, the former leader of the Romanian National Football team, was humiliated at the National Arena in Bucharest. He was invited to the stands instead of being invited to the VIP area.
Gica Hagi was invited to attend the football game between North Macedonia and Austria, played on Sunday, June 13, at the National Arena stadium in Bucharest. He went to the stadium along with other famous football players, Gica Popescu and Dorinel Munteanu, two of the former members of the Romanian football team. The three players played for famous European teams, such as Barcelona, Real Madrid, or Galatasaray, along with others.
The bigger their fame, the bigger the surprise for Gica Hagi and his friends: they were invited to the stands, instead of being invited, as it should've been normal, to the VIP area.
The incident wouldn't have got to the public if the VIP area wasn't reserved at that game for the Romanian politicians. Among them, as you can see in the picture below, real "VIPs" of Romanian politics: the Bucharest City Mayor, Nicusor Dan, the leader of the National Liberal Party, Ludovic Orban, the Vice-Premier of the Romanian Government, Dan Barna, the Romanian Foreign Minister, Bogdan Aurescu, and the Speaker of the Romanian Senate, Anca Dragu.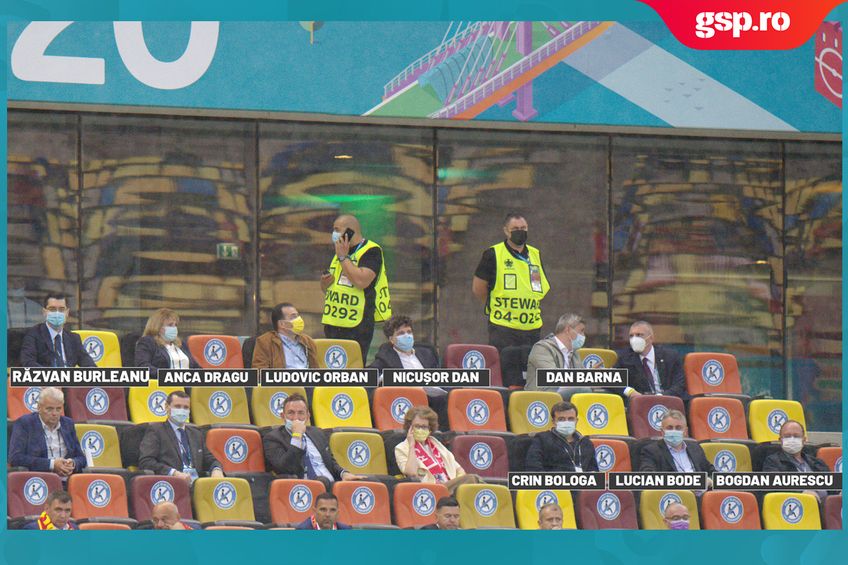 No wonder why Dan Barna, the Romanian Vice-Premier, was offering his autograph, during a political campaign, to Emerich Jenei, the coach who won, along with Steaua Bucharest, the Champions League trophy in 1986, the only football trophy won by a Romanian team.
This is not only about Gica Hagi's humiliation. By humiliating him, the Romanian politicians also humiliate the Romanian sport altogether.
A proper gesture for any of the politicians in the VIP area would've been to offer his seat to any one of the three great players. Another proper gesture, yet populist, would've been for the politicians to go and stay along with Hagi in the stands.
With a national team that hasn't qualified for the EURO 2020 final tournament, the image of the Romanian sport was at its lowest on Sunday, June 13, even though the national team didn't play. What could be worse?