Leather-clad gay people surround Jesus in one of the most controversial exhibitions of the Swedish lesbian Elisabeth Ohlson.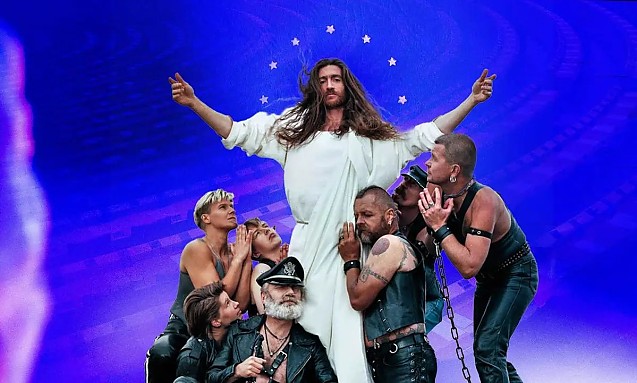 Also, in one of the other works, military people push a boat with refugees from the shore.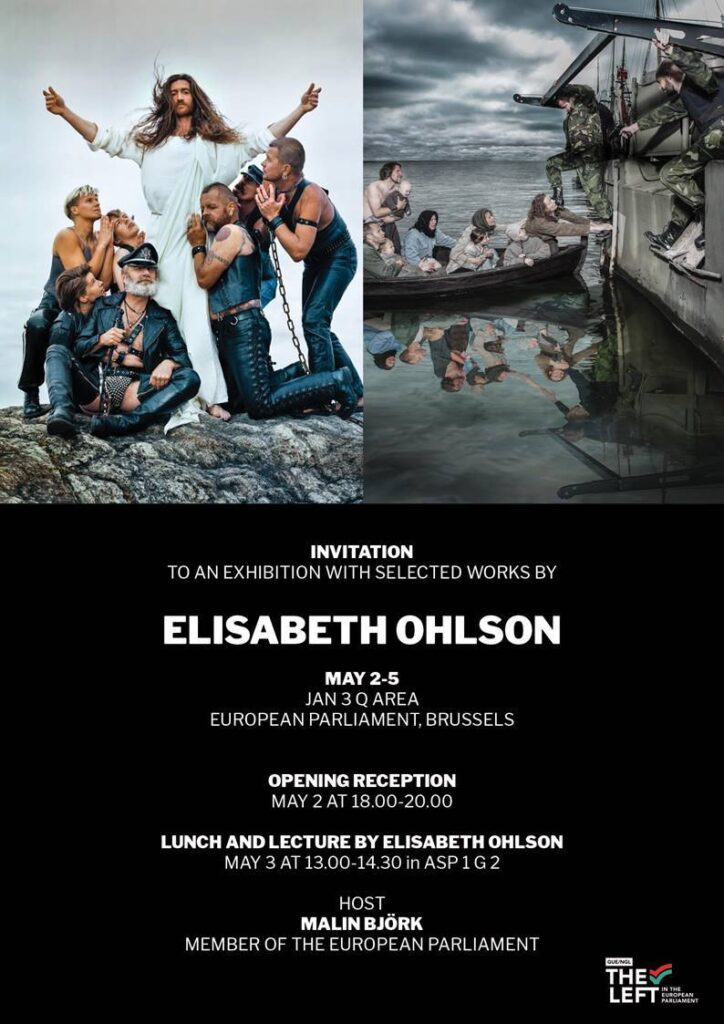 The exhibition is open to people with entry clearance in the European Parliament until Friday, May 5.
Polish and Italian politicians protested against what some call "art". The exhibition is organized by leftist politicians in Brussels, inside the European Parliament building premises, symbolizing European politics.
If anybody was wondering about the direction the leftists push the European Union, now they have the answer. Whether you admire the exhibition and call it artwork or protest against it, one thing is sure. This vulgar display of pseudo-religious scenes is meant to generate controversy and attract attention.
The Swedish lesbian is not initially attempting to generate controversy around her works. Recently, the Swedish Church removed from a church an altarpiece created by the same lesbian: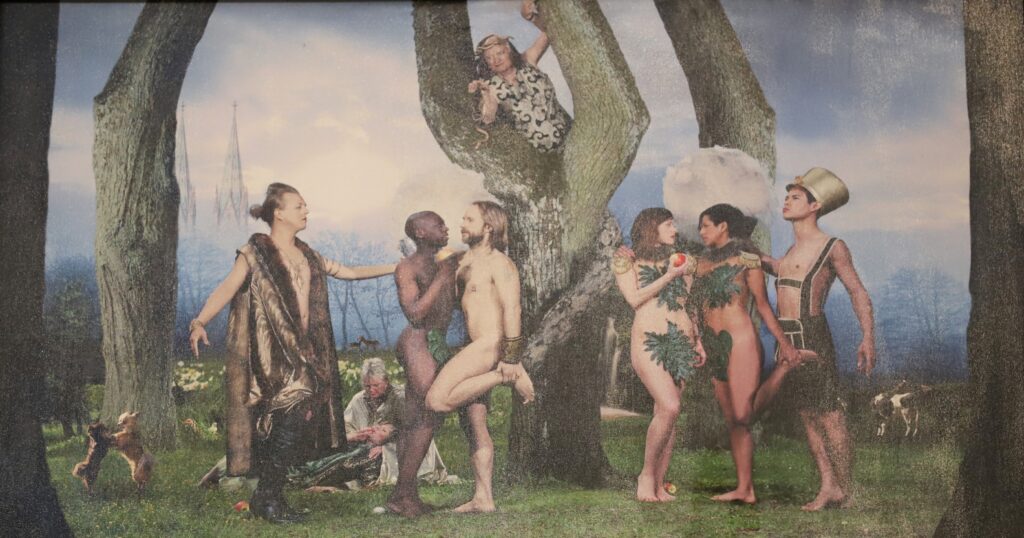 It depicts gay people in "Paradise", but also the snake, depicted as a trans. For fear this would offend trans people, the church removed the painting.
European values or blasphemy? People see the author as an artist; others avoid naming her like that. Either way, Europe enters a new phase of liberalization, progressivism and disregard for national and conservative values.