France's Minister of Armed Forces and Romania's Minister of National Defence signed a letter of intent to increase the naval cooperation between the two countries.
According to the French Ministry of Defence, the letter of intent was signed on June 15, 2022, during French President Emmanuel Macron's official visit. The head of state was paying a visit to French troops sent to Romania as part of NATO's reinforcements after Russia invaded Ukraine.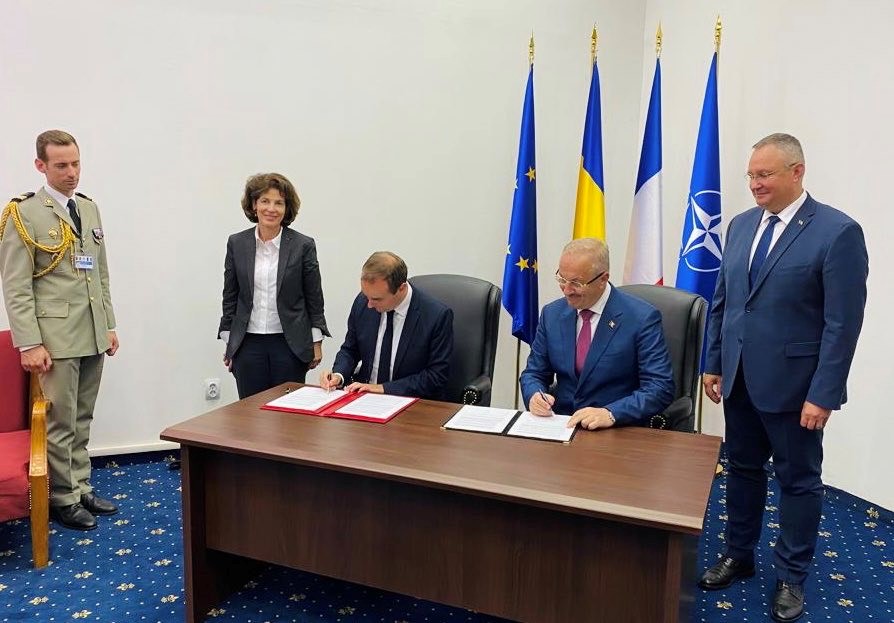 The new French minister of the armed force, Sébastien Lecornu, alongside the Romanian minister, Vasile Dincu signed the letter of intent to increase the naval cooperation between France and Romania. The two officials also discussed the regional security situation, expressing constant support for Ukraine.
This letter of intent marks the desire of our two countries to cooperate in the naval field. In the current strategic context, Romania wishes to develop its naval capabilities by relying on French industrial know-how and the operational credibility of our Navy.

French officials statement
The Romanian government announced the selection of Naval Group and its partner regional shipyard Santierul Naval Constanta (SNC) for the project to construct four new corvettes in 2019. The agreement also calls for the modernization of the T22 frigates already in operation and construction of a maintenance and training facility. The deal has not yet taken effect.