Quite a few Romanian athletes made it to the Gymnastics Hall of Fame list, despite the precarious level of sports infrastructure in the country, Romanians succeeded in offering great performances in sports, especially gymnastics, and names like Catalina Ponor are one of the reasons for which Romania is recognized.
Romanian gymnasts are known worldwide for their outstanding abilities. From Nadia Comaneci, who made history in Montreal in 1976 for the first 10 ever, now Catalina Ponor, the triple Olympic champion and participant in three editions of the Olympic Games, is the latest Romanian gymnast to be included in the Gymnastics Hall of Fame.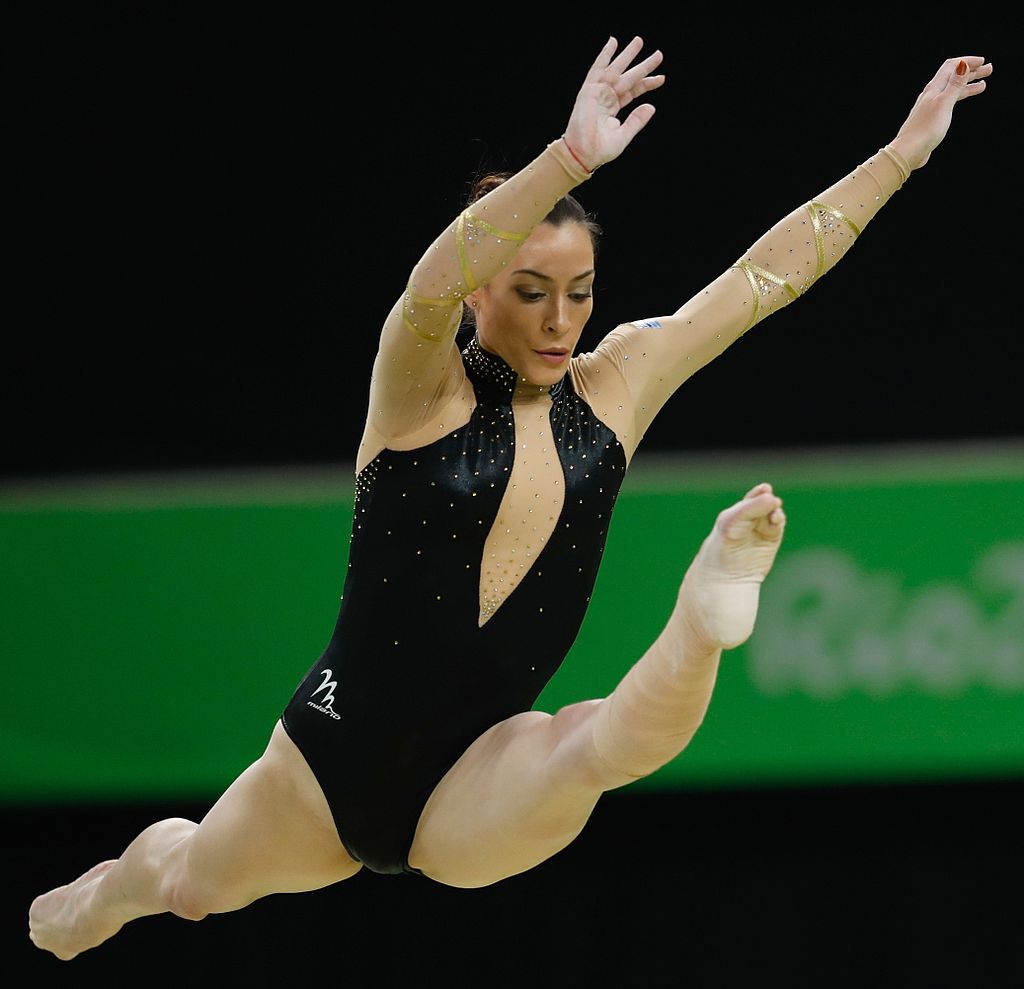 On June 4, 2022, Romanian gymnast Catalina Ponor will attend the opening ceremony in Oklahoma at the gallery of great athletes who have marked the history of gymnastics.
This performance is counted from an impressive series of victories and records surpassed by Romanians, a sign that the sporting performance of Romanian athletes runs through their veins.
Here is the list of Romanians in the International Gymnastics Hall of Fame
Nadia Comăneci (1993)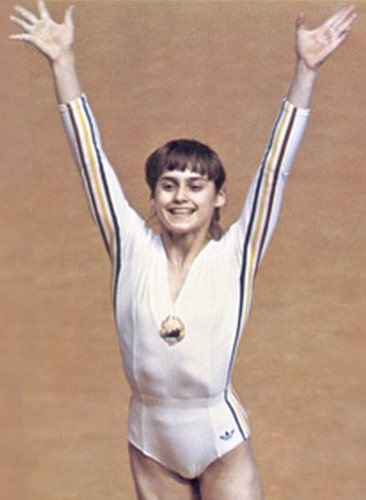 Nadia Comaneci is a Romanian gymnast who won five Olympic gold medals in individual events. At 14, Comaneci became the first gymnast in history to receive a perfect score of 10.0 at the Olympic Games in Montreal in 1976.
Bela Karolyi (1997)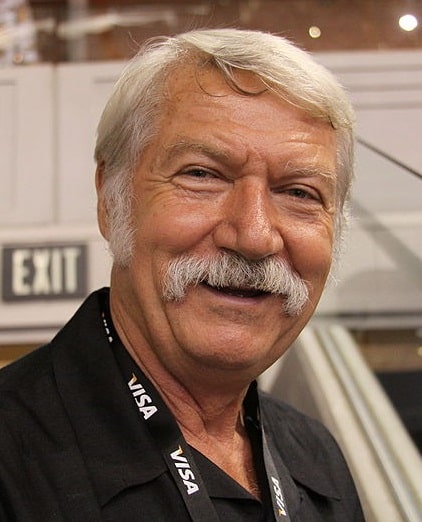 Bela Karolyi is a gymnastics coach who is ethnically Hungarian and Romanian. He created the Romanian centralized gymnastics training system early in his coaching career.
Ecaterina Szabo (2000)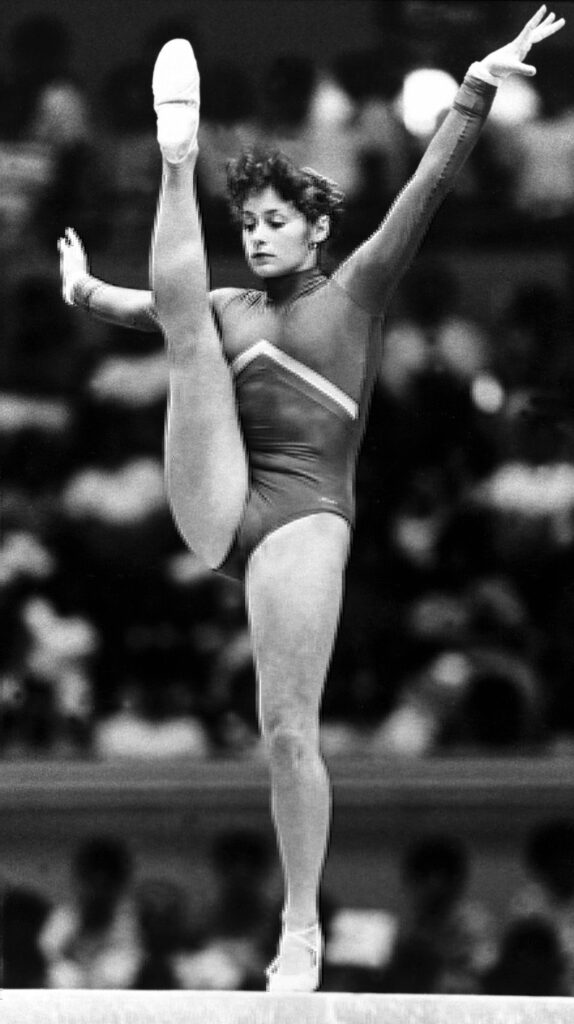 Ecaterina Szabo is a former Romanian artistic gymnast who won 20 medals in the Olympics, World Championships, and Continental Championships. Szabo earned gold medals in three individual events (vault, balance beam (tie), and floor exercise) at the 1984 Olympics.
Teodora Ungureanu (2001)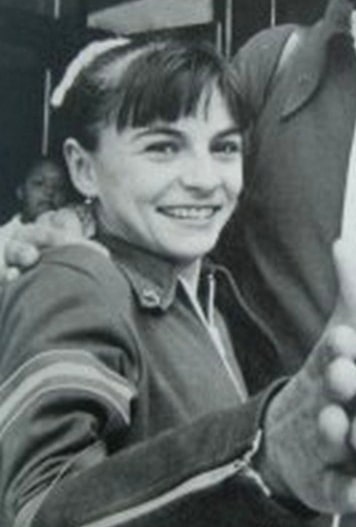 Teodora Ungureanu competed in the 1976 Summer Olympics as a Romanian gymnast. She has won three Olympic medals (two silver and one bronze) and a silver medal at the World Championships.
Daniela Silivas (2002)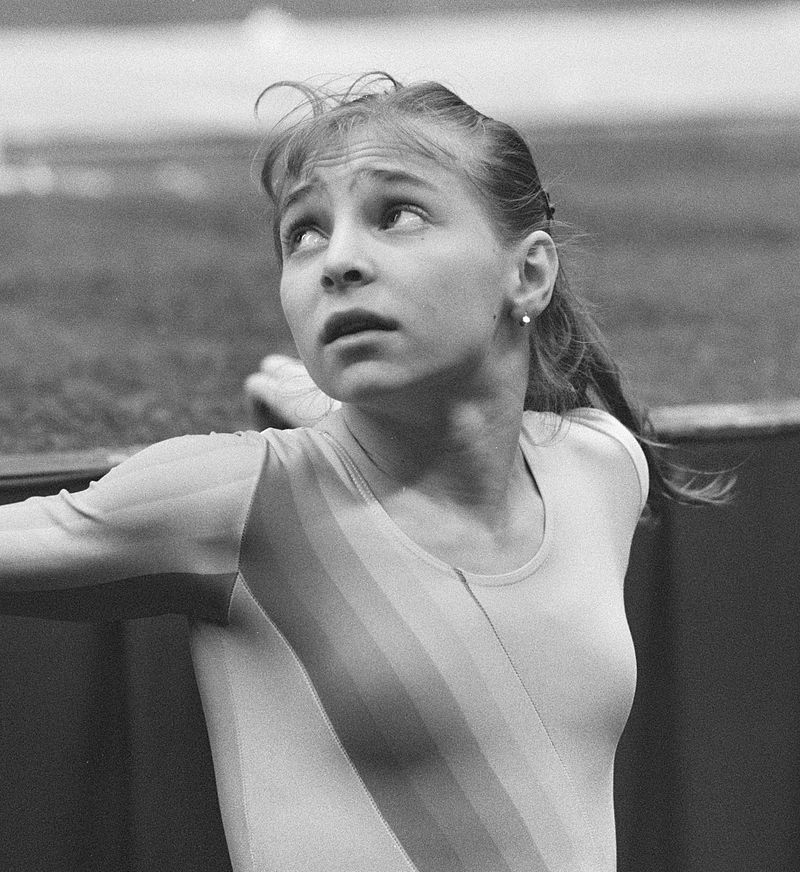 Daniela Silivas is a Romanian former artistic gymnast. She is best known for earning six medals (three gold, two silver, and one bronze) at the 1988 Summer Olympics in Seoul, when she competed in every event.
Simona Amanar (2007)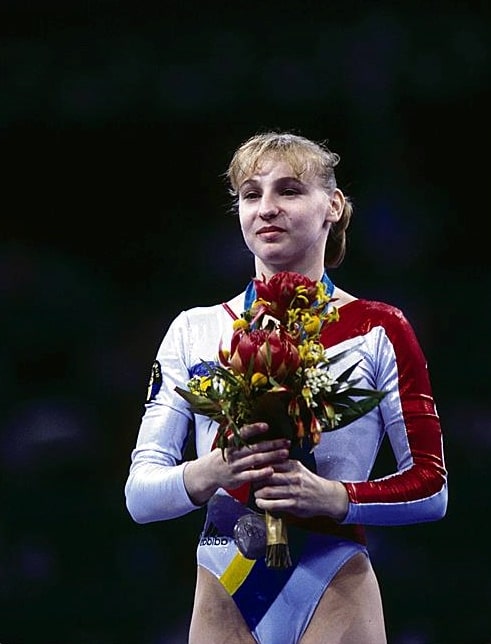 Simona Amanar is a former artistic gymnast from Romania. She has won seven Olympic medals and ten World Championship medals. Amanar was a crucial player in Romania's four straight global team victories (1994–1999) and the Olympic team title in 2000.
Octavian Bellu (2009)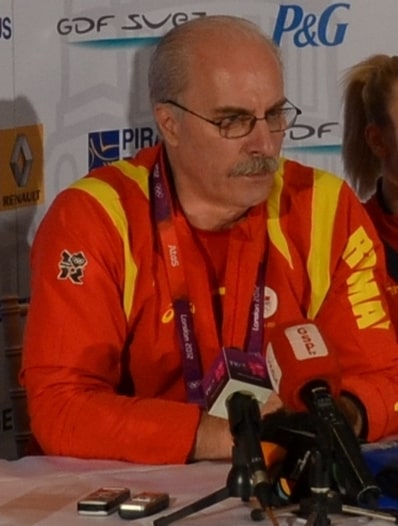 Octavian Bellu was a highly successful coach who guided the Romanian women's gymnastics team to five worlds and two Olympic titles and guided countless individual gold medalists — Romania has been the most successful women's gymnastics force since 1990.
Lavinia Miloşovici (2011)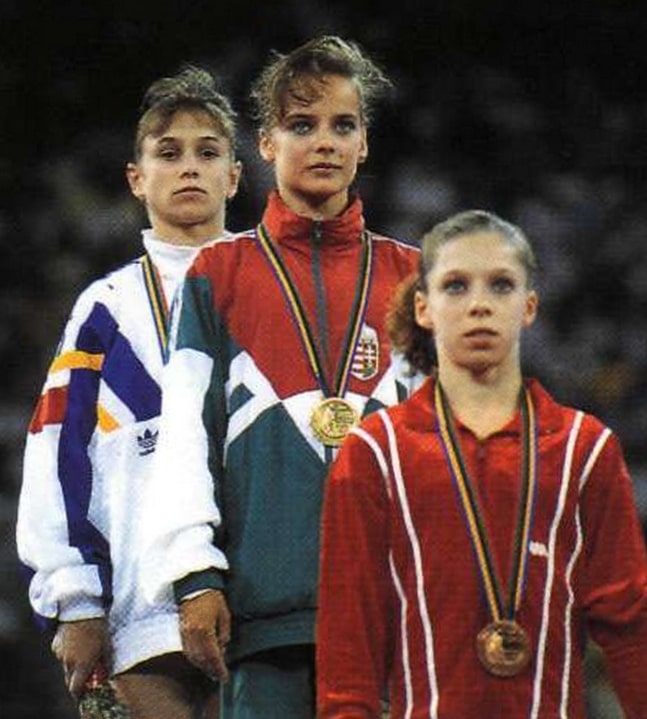 Miloșovici, also known as "Milo" in the gymnastics community, is regarded as one of Romania's best gymnasts of all time and one of the most prolific female all-around medalists of all time, having won 19 World Championships or Olympic medals in six years.
Gina Gogean (2013)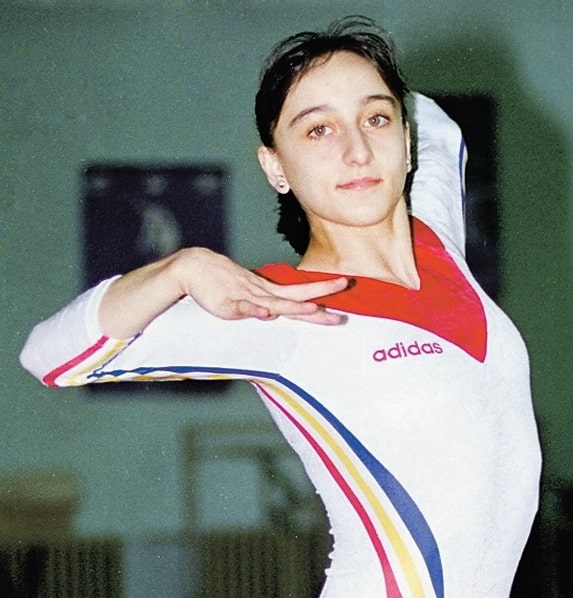 Gina Gogean is a former Romanian artistic gymnast who competed internationally in the late 1980s and early 1990s. She earned 30 medals at Olympic Games, world championships, and continental championships during her career. She was a three-time world champion in the floor exercise, a two-time world champion in the vault, and a two-time world champion on the balancing beam (1997 world champion).
Aurelia Dobre (2016)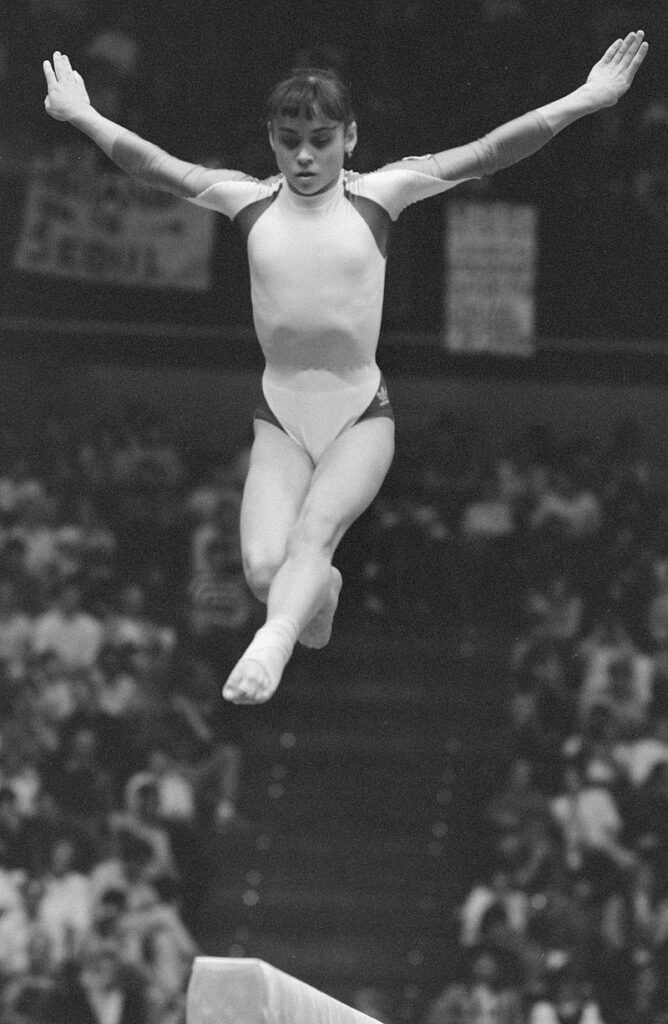 Aurelia Dobre is a former artistic gymnast who won the world all-around title in 1987. She won the world championships on the balance beam in 1987 and bronze medals on the vault and floor exercise, and she scored five perfect tens in these competitions.
Andreea Raducan (2018)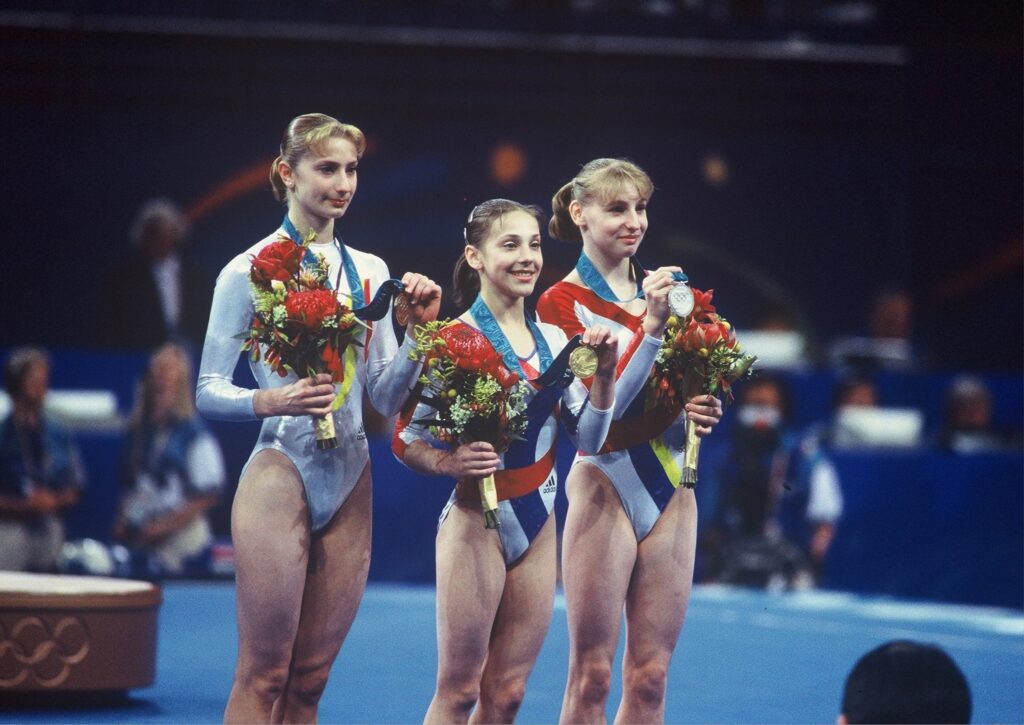 Andreea Raducan is a retired gymnast who was a member of Romania's national squad in the late 1990s. Răducan was noted for her demanding skillset and her dancing and performance. She won Olympic or World Championship medals in every event except the uneven bars throughout her four-year senior career. She won three individual World Championship titles, on the floor exercise in 1999 and 2001 and the balancing beam in 2001.
However, behind the fantastic sports performances and the medals won, the performance of the Romanian Gymnastics Federation is way beyond what it used to be. This domain is facing historical underfunding, and the Romanian state does not financially encourage Romanian athletes who could perform worldwide. For years, Romania has had poor results at international and world competitions and there is little hope in Romanian gymnastics, although there is exceptional potential. Romania risks disappearing from the Olympic scene if no investment is made in gymnastics.