Four Eurofighter Typhoon aircraft landed at Mihail Kogălniceanu military airport. It is another air patrolling mission meant to strengthen the Eastern flank after the conflict in Ukraine started.
The Eurofighter Typhoon jets of the Italian Air Force landed on Friday, November 25, in the 57th Air Base from Mihail Kogălniceanu, Constanța county.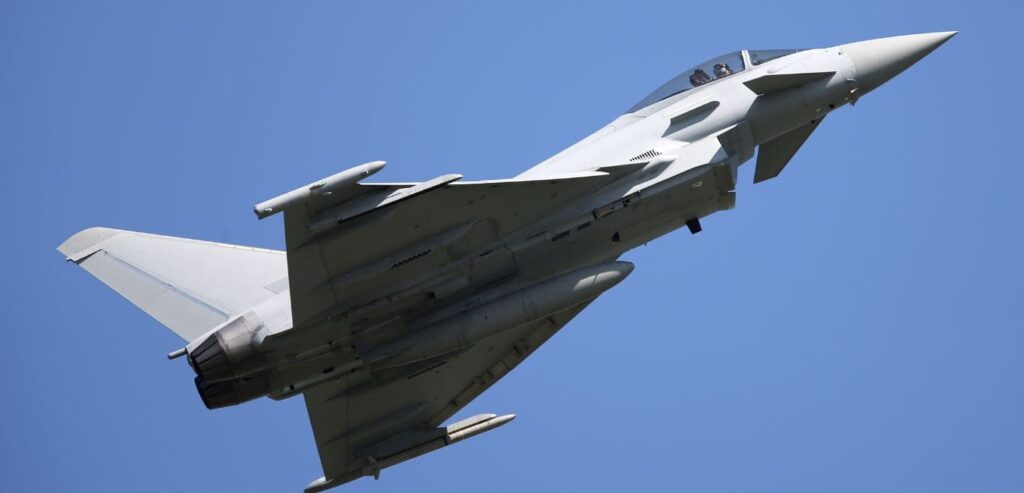 The Italian detachment, made up of approximately 150 military personnel (pilots and technical personnel) and Eurofighter Typhoon aircraft, will perform, together with the Romanian Air Force military, Enhanced Air Policing missions under NATO command for six months.
This is the third rotation at Mihail Kogălniceanu of the Royal Italian Air Force, after those performed in 2019 and 2021.
Joint air police missions contribute to developing reaction and deterrence capacity and strengthen interoperability between the Romanian and Italian Air Forces.
Eurofighter Typhoon is a multi-role fighter jet built by British Aerospace EAT to offer air superiority. It is used mainly by the UK, Italy, Spain and Germany and entered production in 1983. The first jets were delivered and flown in March 1994, and more than 570 aircraft have been produced.