Erste Bank, the biggest banking group in the Central and Eastern Europe and the owner of the Romanian BCR reveals its estimates for the evolution of the economy in the following months. According to the bank's specialists, Romania will not have a "V" recovery, as the Romanian officials announced, but a wave-shaped recovery: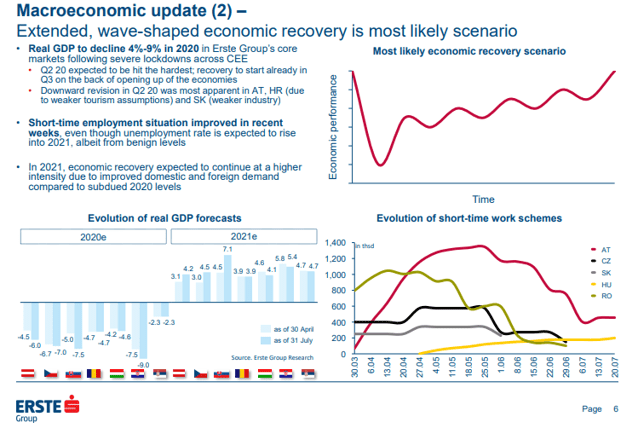 This is the direct consequence of the small recovery package offered by the Romanian Government: only 3% of the GDP, as compared to other countries. Thus, Hungary decided on an 18% from GDP recovery package, while Czech Republic pumped in the economy 14% and Austria 13% of the GDP.
More than than, according to the specialists from Erste Group, Romania will reach 5.9% unemployment rate in 2020 and 8.5% in 2021. The percentage is higher than the unemployment rate from 2011, when it reached 7.18%. In fact, Romania is estimated to exceed even the unemployment rate from 1993, when it was 8.27%, a period when Romania's economy was trying to make the switch from a state-run economy towards a free-market economy.
For a comparison, Romania had in 2019 an unemployment record of only 3.9%.