Dacia is bringing a new concept car intended for outdoor activities. It will not be produced in series but represents "a basis of ideas" for future Dacia models.
Manifesto, as the new concept car is entitled, is the perfect embodiment of the values ​​of the Dacia brand. It is a simple vehicle with a robust, eco-smart design that everyone will immediately appreciate.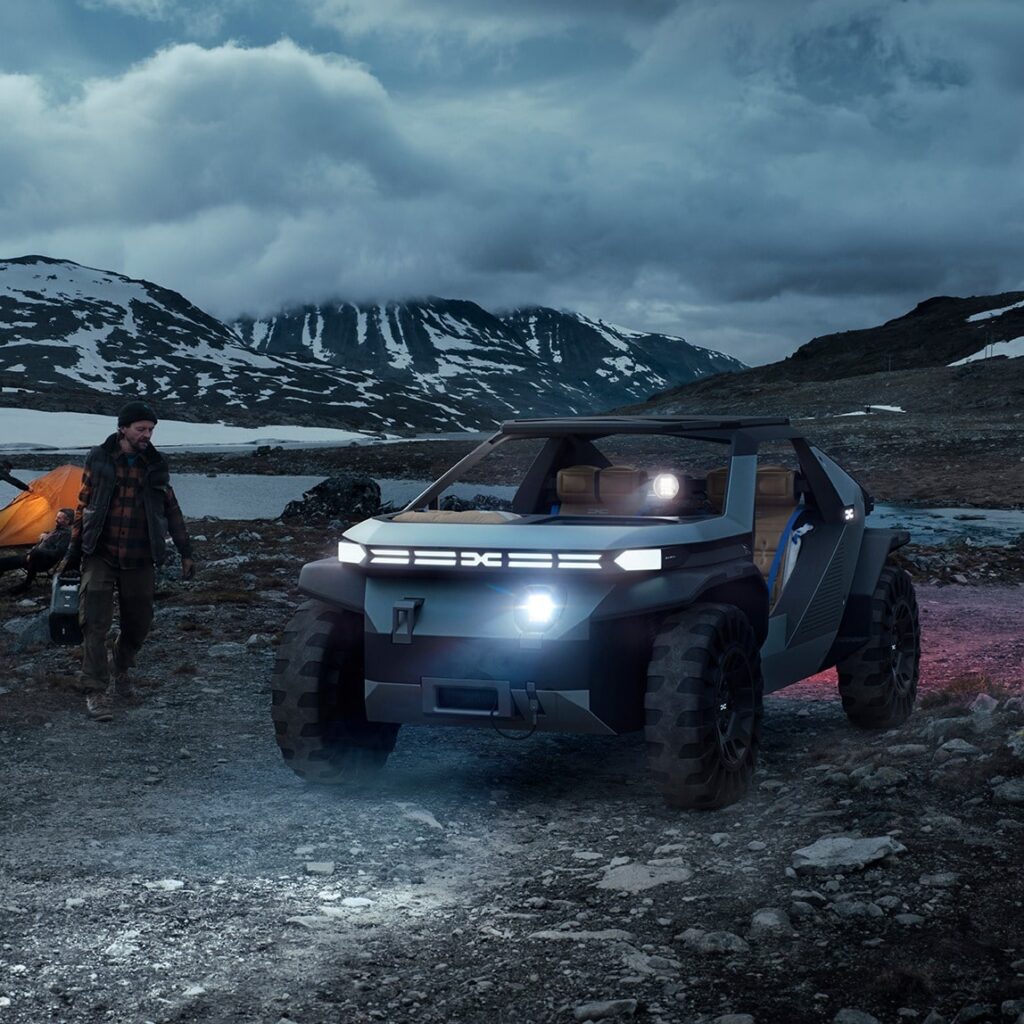 Manifesto is an ultra-compact convertible SUV so passengers can connect with nature. This light and quiet road companion emphasizes agility and less speed. With this type of vehicle, you can easily supply mountain huts or reach isolated places.

DACIA
Interesting things about the new concept of the Dacia Manifesto:
the car has only one headlight that is removable and becomes a flashlight;
the trunk is not conventional but provides a work surface on which you can cut wood;
in the back, it has a removable battery that can give energy at 220W;
the tires are made of plastic;
it has no windows or windshield;
the inside can be washed;
the upholstery is waterproof and can be transformed into a sleeping bag;
the steering wheel and the dashboard are provided with a cork material;
the steering wheel is equipped with a space to charge the mobile phone;
the body of the car is created from a recycled plastic called Starkle;
the roof is modular, and you have several accessories with which you can fix the load;
on the hood, you have two more storage spaces;
the car is also equipped with a winch;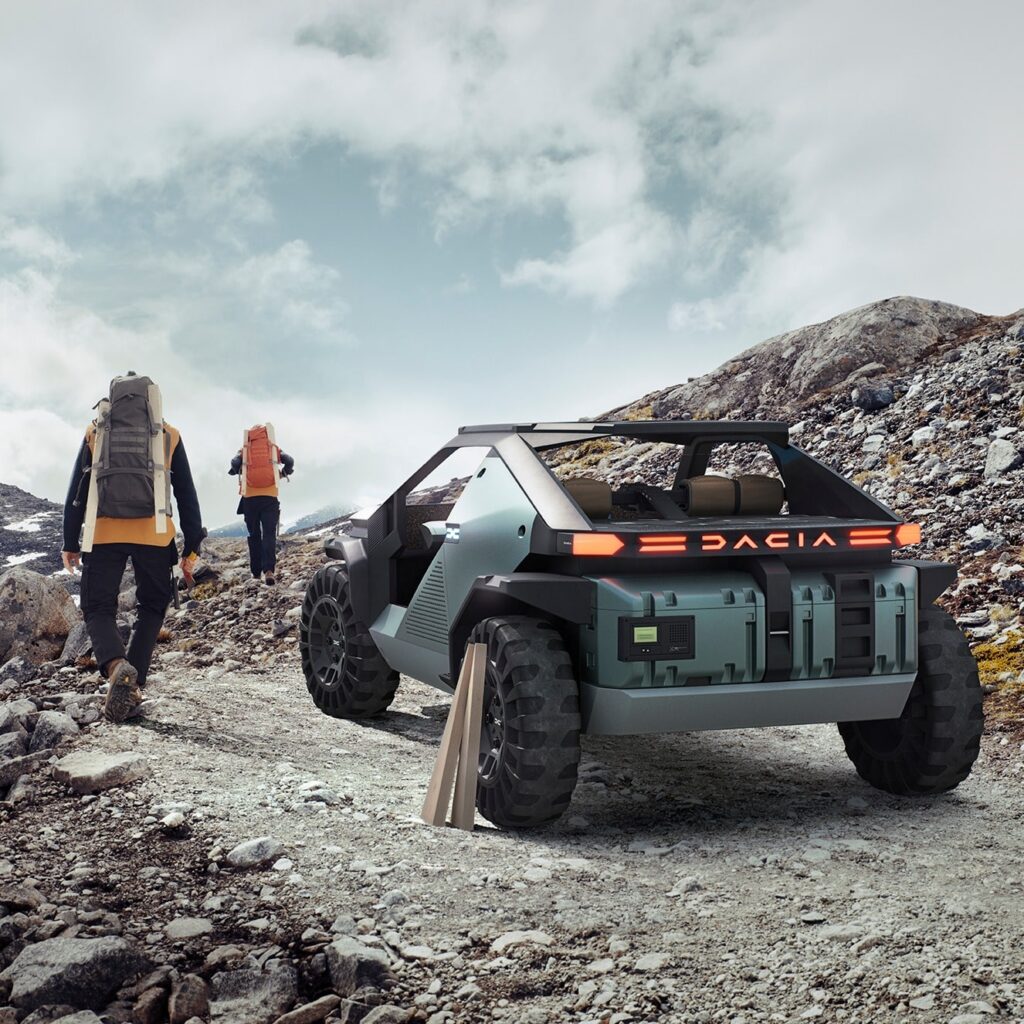 Dacia, the best selling car in Europe, aims to create more ecological models using cutting-edge, straightforward, and reliable design. Manifesto has a tiny carbon footprint, allowing you to experience nature without creating pollution.