If anybody doubted that, behind all the official statements that China is the bogeyman while the US is the shiny white knight, there is a huge trade between the Bogeyman and the EU. Precisely, the European Union's trade with China became larger than the one with the US, UK, and Russia altogether.
China is already the main country of origin for the goods and services imported by the European Union. The growing tendency is visible when comparing Q1 2019 with Q2 2021.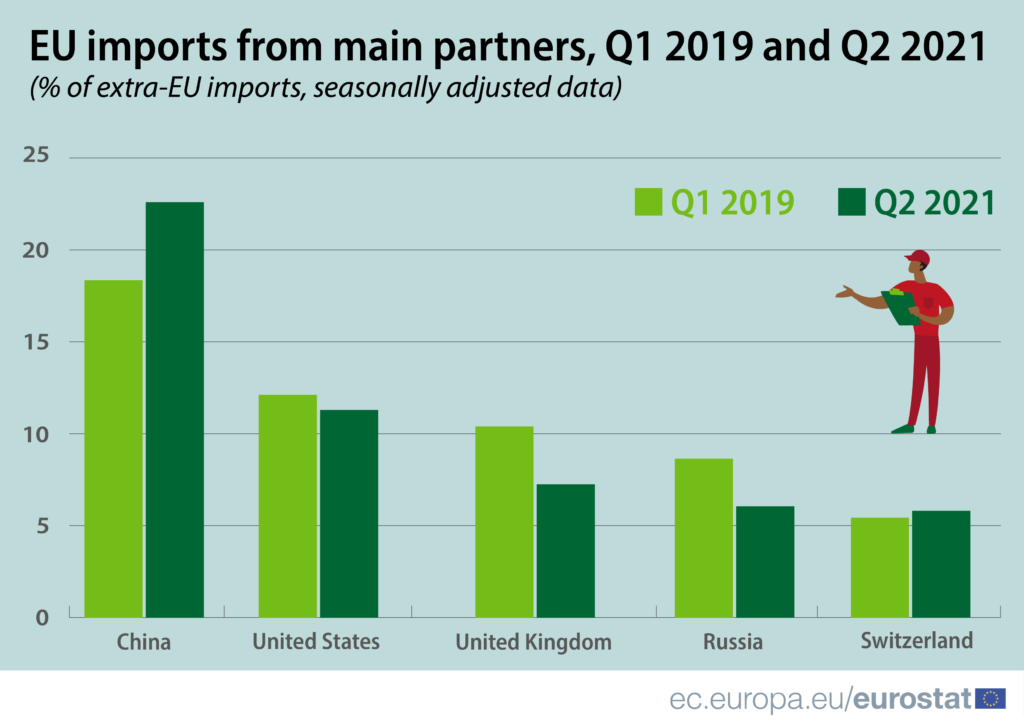 Also, the exports from the EU countries to China are growing, a visible tendency when looking at the comparison between Q2 2021 and Q1 2019.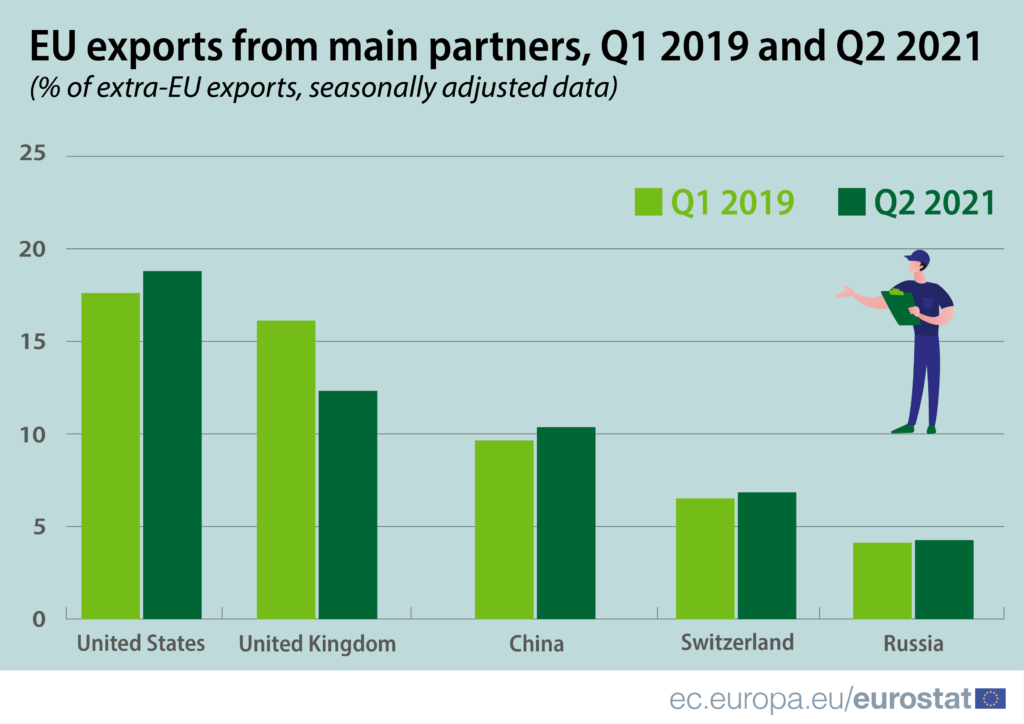 Here there is a noticeable drop in the exports to the UK, this is because of Brexit. Actually, UK is the only large destination outside the EU that is dropping from this perspective.
Between Q1 2019 & Q2 2021, China's share in EU's exports of goods increased by 1.5 pp (percentage points), while UK's fell by 3.2 pp. The shares of Russia, Switzerland, and the United States all grew by less than 0.6 pp.
What else can be said about that? Trade is the engine of the world. Also, trade is the main liaison between countries, beyond any diplomatic connections. Thus being said, it seems that China's position is constantly improving worldwide, making it a real super-power, one worthy of the twenty-first century. Technologically, military or commercially, China is going to dominate the world. No doubt about it.
Learning Chinese already? Maybe you should at least consider it.