The Romanian football team CFR Cluj won the Romanian Championship on May 15. This is the fifth consecutive year that CFR has won the Romanian championship.
CFR Cluj-Napoca defeated Universitatea Craiova 2-1 (1-0) in the penultimate round of the League 1 play-off, allowing it to earn Romania's fifth consecutive title and eighth overall one round before the end of the season.
CFR has 57 points with one game remaining, while FCSB, which drew with FC Voluntari on Saturday, has 53 points and no chance of winning the championship. The last game of the season is between the two teams, but CFR is already the champion, and the game has almost no stake.
CFR Cluj-Napoca won the Romanian championship in 2008, 2010, 2012, 2018, 2019, 2020, and 2021. The five consecutive victories reflect an unprecedented achievement in Romanian football during the last two decades. It is also the fifth championship title for the Cluj-Napoca team, with Dan Petrescu as a coach.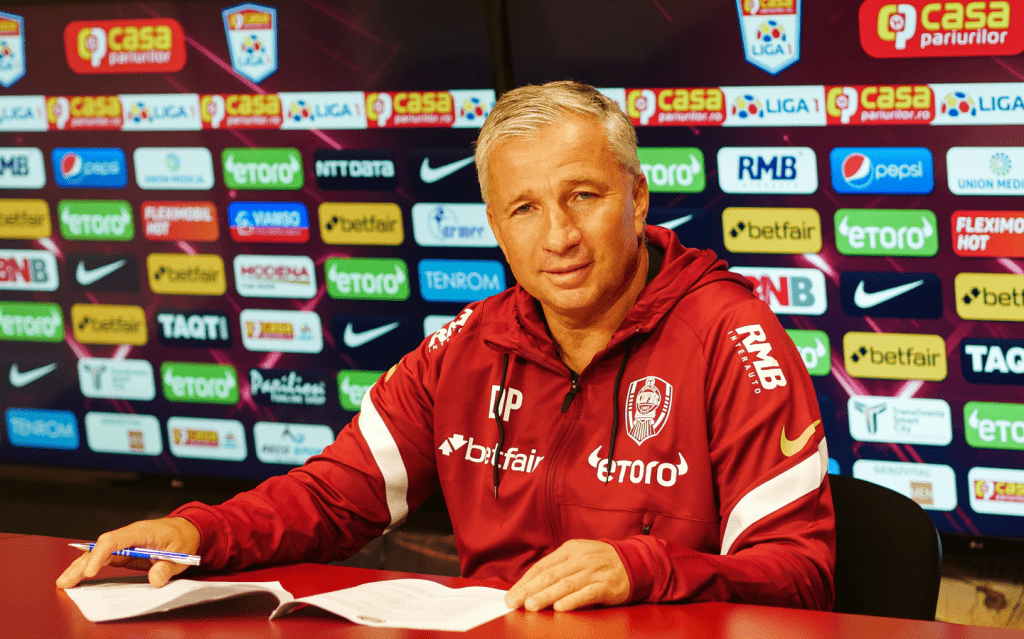 On Sunday evening, after winning the championship, Dan Petrescu, the CFR Cluj football club coach, said he lived at maximum intensity until the end of the match against the University of Craiova. CFR Cluj would not have been able to recover in time for the subsequent round encounter against FCSB, which would have been played with the trophy on the table, he conceded if his team had been tied.
It was the hardest title of the five. Even if Edi Iordănescu was credited with one of them, let's not forget that I also spent almost half of the season. It was the hardest because there were a lot of team problems, and there were a lot of players that we had to change. There were a lot of players who weren't on the list and they weren't happy, there were a lot of scandals. I've been dusted off this season, like never before, by most. There wasn't anyone who didn't say something wrong about me. That's why I'm so upset. I think I deserve a little respect. Because as a footballer, I took the world to the streets, I did everything for this country, and as a coach, wherever I was, I did my duty, and in the last six years, I won the championship. Now, at last, I speak last and I am delighted. But that's all I want, a little respect because, for six years, I've shown that I'm not a bad coach.

Dan Petrescu, CFR Coach
Even if he no longer has any stakes, the coach stated that he genuinely wants to win the match with FCSB from the last stage of the play-off.
Photo Source: CFR