Moldovan runner Ivan Siuris wins 'Raiffeisen Bank Bucharest Marathon – 2021'. He finished the race first, in 2:16.35. The Moldovan athlete was followed by the Romanian marathon champion Alexandru Corneschi in 2:16.49, a new best for the Romanian athlete. On third came the Serbian marathonist Ognjen Stojanovic with 2:25.18.
Interestingly enough, all the other places in the top 10 rankings were occupied by Romanians.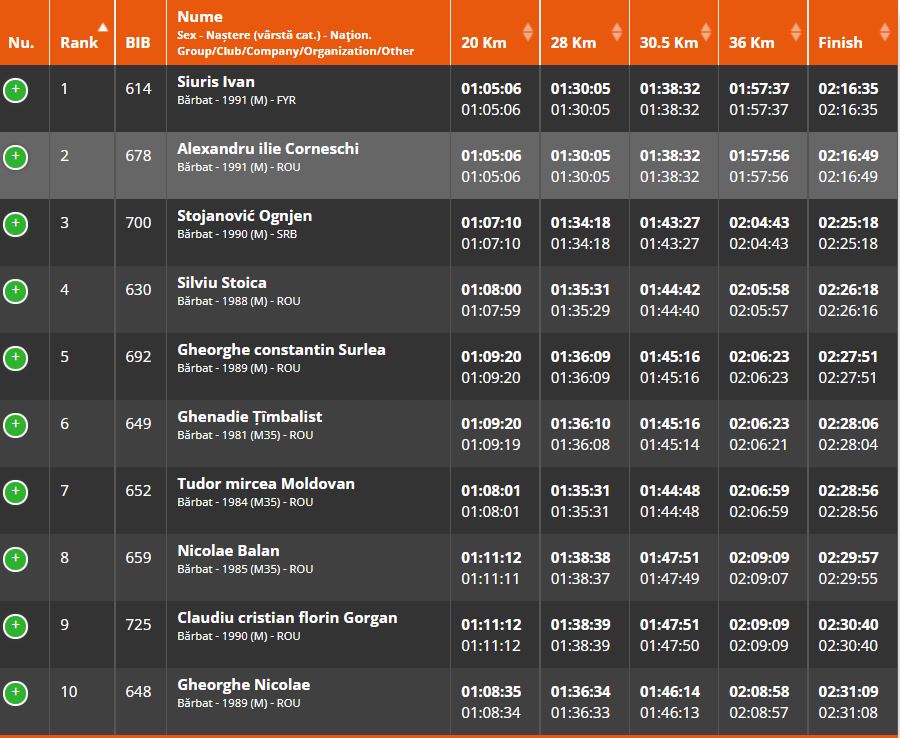 As you can see, the intermediary time was the very same for both the winner and the silver medalist. The final kilometer was dramatic and the winner was the Moldovan athlete who finished the race first.
Romanian women athletes dominated their race. Three Romanians came in the first three places: Adelina Paulina Balti in 2:47.25, Ionela Ecaterina Puia with 2:53.44, and Anca Diana Istrate in 2:55.10.