This year, Bucharest, the Romanian capital city, reached 560 years from its first certified documentary attestation. The settlement had been lived on from the paleolithic era, but the first document to name the later formed city was issued in 1459 by Vlad The Impaler, the very one who inspired Bram Stoker's Dracula novel.
This anniversary was celebrated by the Mayor of Bucharest, Mrs. Gabriela Firea, by planting 560 trees, one for each year since the first documentary certification of the city.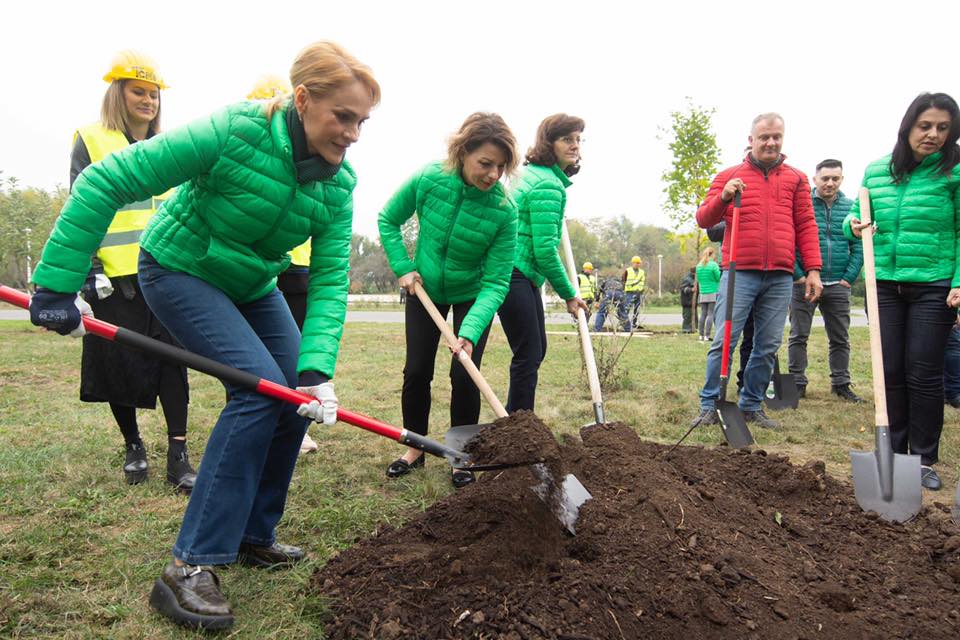 The action took place in one of the Bucharest parks, Tineretului, and the City Mayor have stated:
Along with all the other measures taken for having Bucharest people breathing clean air, such as purchasing of non-polluting public transport vehicles and the introduction of the Oxygen vignette, the enlarging of the green areas is also one of my priorities as a Mayor.
Bucharest is planning to become a cleaner city. This month the City Council has voted for the introduction of Oxygen vignette, which will forbid non-Euro 3 cars to enter the city center and will have their owners pay for entering the city.
Main photo copyright: VisitBucharest.today