A local businessman from Arad, Western Romania, was killed in a car explosion seconds after he started the engine of his car. The businessman was trying to exit the parking lot of a local supermarket where he reportedly had a cup of coffee.
The Romanian Police investigators think it was a car bomb
Judiciary sources talk about a bomb planted on purpose. The vehicle, a Mercedes limousine, was destroyed completely after the explosion.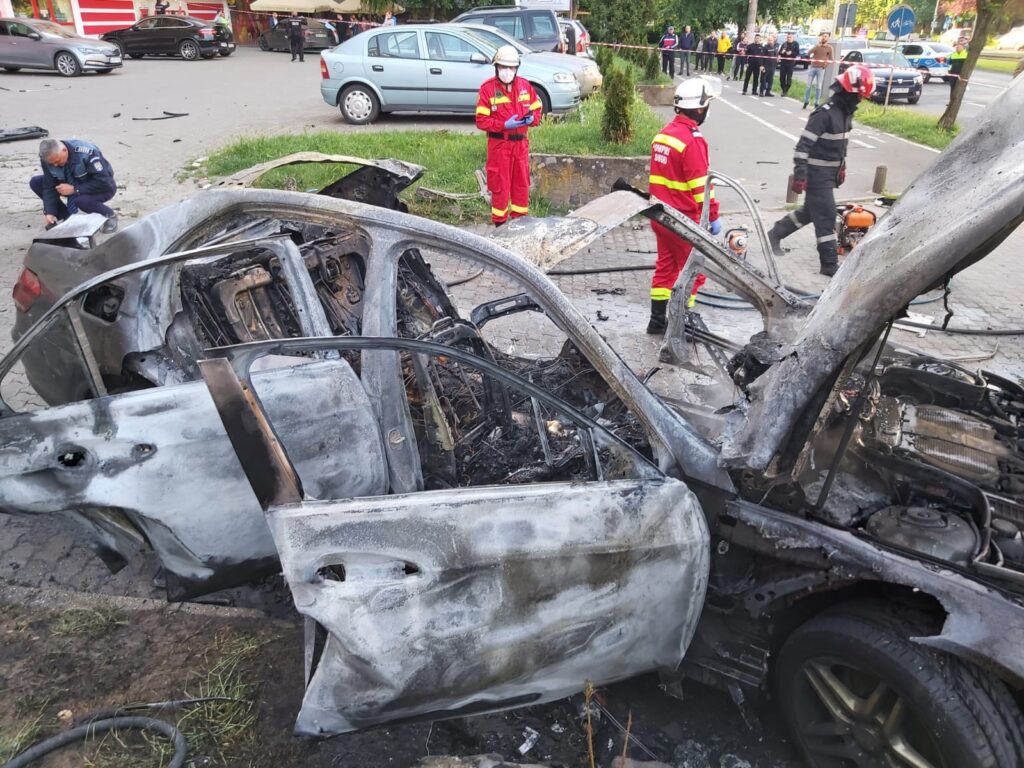 The Romanian Intelligence Service official position: it was NOT a terrorist attack!
Romanian Intelligence Service – SRI and the National Police Department sent specialized teams from Bucharest to investigate the killing. According to SRI, a terrorist attack is excluded, but the police are investigating a potential bomb kill.
It is the first bomb incident of this kind in Romania in recent decades and the authorities take the investigations very seriously.
Video footage of the moment when the car exploded, killing the local Romanian businessman
The first images from the surveillance cameras placed in the area were already broadcast by one of the national TV stations.
Controversy related to the car bomb killing
The local businessman was implied in another violent incident years ago when his house was reportedly set on fire. Also, he reported to the police that thieves stole 400,000 Euros from his house, but the culprits have never been identified.
The deceased businessman, 66, owned a fish farm in Arad, Romania.
Photo source: ISU Arad