Best Translation Agencies in the US is our try to offer our readers a choice when choosing an agency to supply them with translation-related services. Translation agencies are essential for companies and startups that wish to reach an international audience or expand their services range internationally.
If you own a company, you may be considering scaling internationally and gaining worldwide visibility for your company. Having a good translation agency by your side to support your business can make the difference between failure and success. From content to website and marketing materials, these excellent translation agencies in the US may successfully translate your content, website, and marketing materials. This will guarantee you much-needed exposure to the target audience's language.
If you are looking for the best translation agencies in the US to choose for your translation requirements, here are our top 10 translation agencies in the US:
Best translation agencies in the US
For compiling this top, we checked the following sources and used this methodology:
we reviewed the quality of their work by checking the comments and the reviews on their social media accounts, but also on the professional platforms the agencies use to get leads
we checked the prominence and the position of their profiles in the language translation professional directories: Translators Caffe, Good Firms, Clutch, etc
we checked the variety of the languages available to translate to and from
we checked the range of services available
we checked and compared the prices offered with the market average
After doing that, we scored each agency based on the criteria mentioned above and reached the following results.
1. Translation AZ – Top best translation agency in the US
Translation AZ is a translation agency based in the US, also present in the European market. According to the reviews, the agency proves to be a trustable partner for your business, a multilingual certified translation agency that offers global translation & localization services. Translation AZ translates in nearly all languages, using native translators with at least five years of experience in their specializations.
One of Translation AZ's most vital points is that it provides excellent quality and super fast results at the most competitive rates in the industry.
We placed Translation AZ on no.1 on our top for its professionalism and ability to accurately translate any subject in any domain. Translation AZ can handle complex projects and file formats from business to institutional or personal types of documents. This is why it is our best translation agency in the US.
2. Multilingual Connections translation agency
The second best translation agency to partner with is Multilingual Connection. In over 75 languages, Multilangual Connection translates papers. It transcribes audio, subtitles and voices. Tthis is the agency which can help you understand, engage, and develop your multilingual audience by sharing ideas and narrating tales of worldwidence.
Multilingual Connection offers culturally relevant and linguistically correct professional translation services for various applications, including websites, surveys, marketing materials, scripts, and employee communication.
Multilingual is a certificated translation agency with the best ratings from international companies. It is on our no.2 spot for its ability to create translation solutions that support local and global organizations of all shapes and sizes.
3. GTE Localise
GTE Localize is a rapidly expanding global translation and localization organization that offers services in all major languages. Translation, localization, interpretation, subtitling, and transcription are all services provided by GTE. Before GTE Localize was formally created in 2017, the agency's experience had been solidly gathered by its industry specialists. GTE Localize has a global network of over 1200 native linguists. GTE provides documents, websites, games, apps, books, video, marketing and e-learning localization service.
GTE offers a wide range of expertise in science, business-legal, manufacturing and engineering, IT and software and many others.
GTE is our no.3 on the top best translation agencies in the US for their professional experience, a wide range of expertise, speed and accuracy.
4. Tomedes translation agency
Tomedes provides accurate translations to clients worldwide at a reasonable price. Tomedes has grown into a significant participant in the translation industry on various continents since its founding in 2007. Currently, the agency has offices in Asia as well as the US.
Tomedes is a translation agency that values the role of human translators in the translation profession while embracing new technology. Tomedes has partnerships with over 15,000 businesses and professional clients throughout the world.
A commitment to excellent client service and high-quality translations is part of Tomedes' service offering. Clients can contact Tomades' experienced linguists and customer service professionals by email, phone, or live chat. The agency portfolio includes small enterprises, Fortune 500 organizations, government agencies, and top legal and financial institutions worldwide.
5. K&J Translations
K&J Translations is a dynamic, worldwide team of project managers who work with over 200 translators worldwide. The translation agency impresses with its coordination of projects and high-quality translations. K&J Translation reviews are excellent, and it is clear that customer satisfaction is one of their goals, putting a lot of value on communication and professionalism.
K&J Translation is a certified agency that offers affordable and high-quality English translation services in the United States. Their services include translation areas such as medicine, law, finances, technology, tourism and marketing, different specialization and digital translation.
6. ASTA-USA translation agency
ASTA-USA is a global translation services provider with a cutting-edge quality control system and cutting-edge subject matter expertise. ASTA-USA serves recognisable companies in manufacturing, law, finance, insurance, food, retail, distribution, transportation, aviation, defence, banking, and government and non-government organizations, with a core group of more than 700 professional linguists operating from six continents.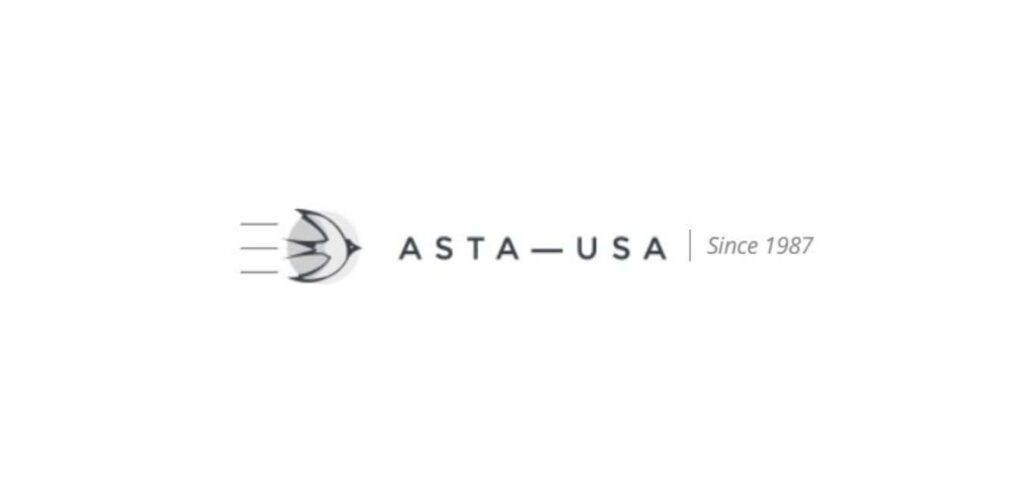 The USA translation agency's reputation for its quickness and excellent services places them in our top of the best translation agencies in the US, in the 6th place.
7. GMR Transcription Services
GMR Transcribing offers cutting-edge, cost-effective, and precise transcription services in the US. GMR is a trusted source for transcription services with short turnaround times, having captured over a million minutes of audio and thousands of delighted clients worldwide.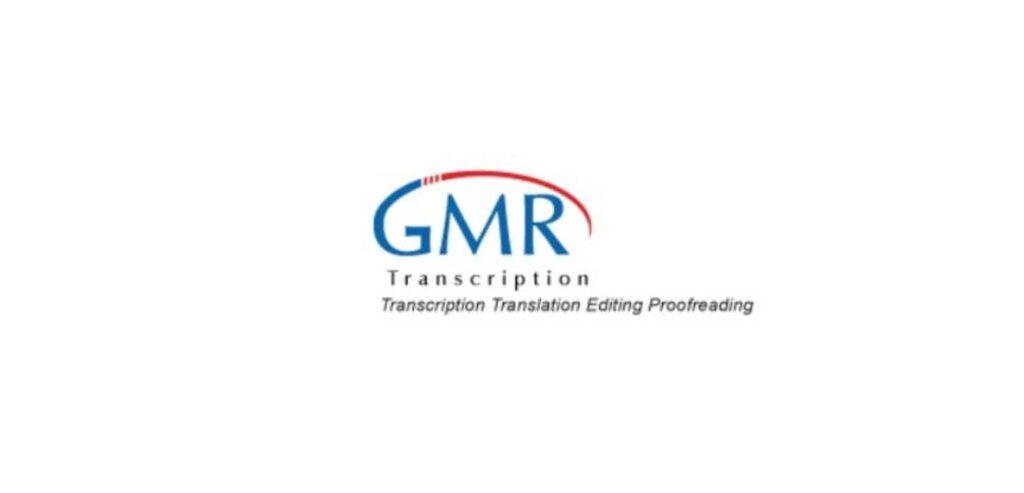 The agency's certified translators deliver text-to-text (1000+ languages), audio-to-text, and verbatim translation into over 20 languages ​​and dialects. The company provides expert transcribing services with a 99% accuracy guarantee for good audio. Podcast, legal, business, and other services are among their specialties.
8. Webby Central translation agency
Webby Central is a growth-oriented organization established in the United States. It is one of the most reputable and trustworthy web design, development, and digital marketing firm in the United States, providing a wide range of high-quality services such as graphic design, branding, digital marketing, strategy, and consulting.
Webby's knowledge and expertise in website building, web design, branding, and strategic marketing matched the needs of every client, from startups to corporate clients, the healthcare industry to the food and beverage industry, and everything in between.
9. TransPerfect
TransPerfect is one of the world's largest privately held providers of language services and related technologies, with headquarters in New York and offices in 90 cities across six continents.
Retail, e-commerce, life science, legal, media, entertainment, finance, advertising, industrial, manufacturing, travel, hospitality, energy, technology, and government are the industries that TransPerfect serves.
TransPerfect is in the 9th place in our top best translation agencies for their excellent communication with their consumers and for providing a great customer experience in any language
10. Mars Translation agency
Last but not least on our top is Mars Translation. Customers who requitranslated re documents, web content, or video content can use Mars Translation's online portal, which is straightforward, intuitive, and cost-effective.
Mars Translation offers professional and optimized desktop publishing services managed by highly skilled DTP specialists and graphic designers to adapt your co andll as robust and quick video translation and transcription services by expert translators. The agency also provides flexible and fast e-learning translation that will help you choose the best-fit service for your e-learning projects and professional and optimized desktop publishing services managed by highly skilled DTP specialists and graphic designers to adapt your content.
Are you looking for the best translation agency in the US?
We tried to offer a proper selection of some of the best translation agencies to all those who need to translate their website, their business documents or even contracts with foreign entities.
According to Google and thanks to the European and the international reviews received from their clients, we could comprise this top to the benefit of whoever needs translation and interpretation services.
Whether you choose any of these agencies or another, the important thing is that the agency you work with should have certified translators who do their job quickly and effectively for your benefit.