Romania played lousy in Budapest with Belarus on Thursday, October 12, and lost the opportunity to take the lead in Group I. The final result, 0-0, sent the away team to a complicated perspective, with Israel having a good chance to topple Romania and grab second place in the group.
The game was played in Budapest as Belarus is sanctioned by the international football associations for its political alliance with Russia.
Despite the chances to score, both teams lost good opportunities and favoured Israel. The Jewish team has its next games postponed by the European Football Federation because of the conflict in the Gaza Strip. The games could be played long after the other games in Group I have finished, and Romania has one game remaining, away against Israel.
The standing in Group I shows the complicated perspective for Romania, which takes second place currently but can lose it to Israel.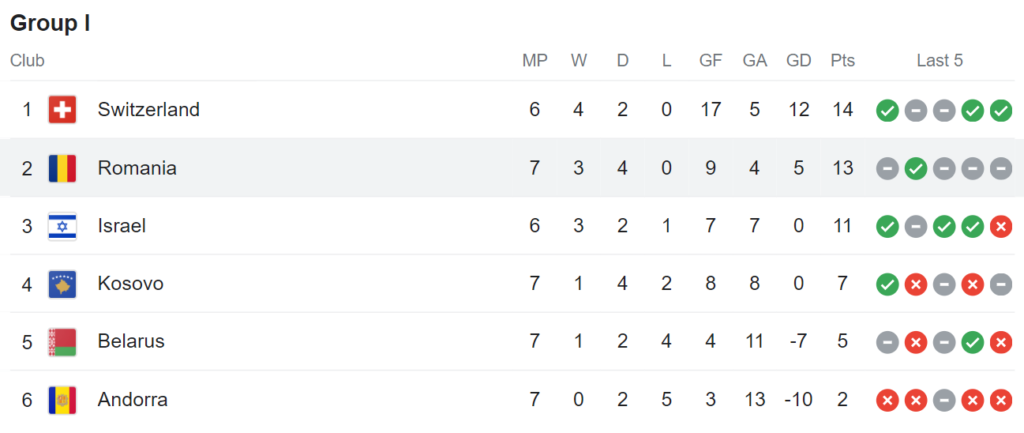 Romania still has three more games to play, with Andorra and Switzerland at home and Israel away. After the last night's performance, Romania's chances to qualify have decreased, but the team plays its chance until the end.