The US Air Force flew B-52 Stratofortress bombers over Romania on Friday, as reported by CNN. The exercise is a deterrent for any aggressive intention against the allies, especially the ones in the very next vicinity of the conflict.
According to the American journalists, the United States flew B-52 Stratofortress bombers over NATO's eastern flank on Friday, exercising with the German and Romanian militaries in a sign of unity. The B-52s flew to Romania, where they conducted more close air support training as part of the bomber task force (BTF) missions.
BTF rotations give us a critical opportunity to integrate and train with our allies and partners, especially during this difficult time. Training together ensures the defensive power of NATO remains unmatched.

Gen. Jeff Harrigian, commander of United States Air Forces in Europe, Air Forces Africa, and NATO's Allied Air Command
The joint exercise comes in a moment when the Romanian military aviation mourns after the loss of eight military personnel who tragically lost their lives following two air crashes on Wednesday, March 2.
B-52 Stratofortress bombers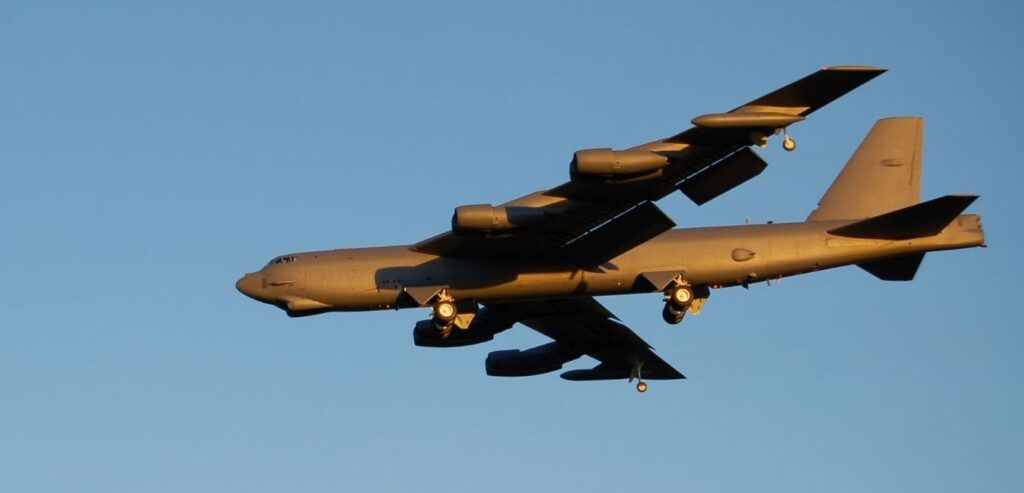 The Boeing B-52 Stratofortress is an American long-range subsonic jet-powered strategic fighter. Developed by Boeing, it is a US long-range, high-speed, jet-powered bomber. The producer has continued to support and upgrade it continuously.
Since the 1950s, it has been operated by the United States Air Force. The bomber can carry up to 32 tons of weaponry and has a combat range of over 14,580 km without the need for aerial refueling.