The Romanian junior player Alexia Ioana Tatu wins the first Wimbledon Grand Slam under 14.
At Wimbledon 2022, in the under-14 division, which is held for the first time at this year's edition of the most famous Grand Slam event, two Romanian players, Alexia Tatu and Andreea Soare advanced to the women's final. Alexia won the trophy, but both players deserve to be praised for the result.
The grand finale at the Wimbledon U-14 was played between two young Romanians, Alexia Tatu and Andreea Soare.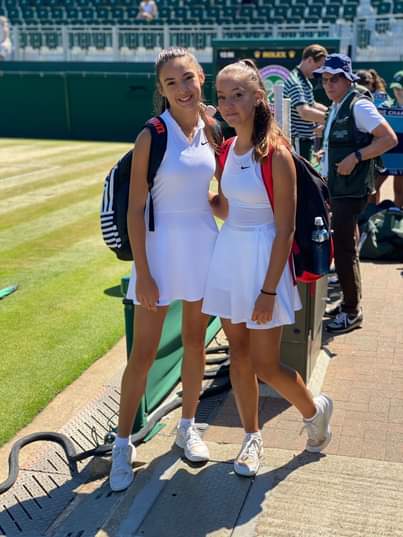 Alexia Tatu won Group A with three victories in three games and defeated in the semifinals an Argentine player, Sol Ailin Larraya Guidi, with a score of 6-0, 6-3.
In the other semifinal, Diana Andreea Soare won the semifinal with the British Isabelle Britton, scoring 6-0, 7-5.
Both Romanian players are 13 years old, and in the matches they had until reaching the final, they only lost one set each.
This performance reminded the Romanians about their favourite woman tennis player: Simona Halep. At the age of 16, Romanian champion Simona Halep won the Roland Garros junior championship U-16 in 2008, and ten years later, in 2018, she won the adult championship. So, maybe Romania will have new stars in women's tennis in a few years.
Although tennis is popular in Romania, many can not afford to practice it at a high level of performance. Many parents invest a lot in children like Alexia and Andreea to make Romania famous in international competitions. That is why their physical and financial efforts must be appreciated when such international success is achieved.